God is capable of handling any problem we can bring Him. He is waiting for us to recognize His power and to ask Him.
Jesus said to him, "If you can believe, all things are possible to him who believes." (Mark 9:23)
If you could ask God for one miracle in your life knowing that He would grant your request, would you ask Him to put your marriage back together? To bring home a straying son or daughter? To heal your body? To straighten out your finances? To bring a loved one to Christ? Whatever your request may be, do you regularly and diligently, every single day, bring it to God in prayer? If not, why not?
Most of us have to admit that we don't pray about our deepest needs. We begin to pray, but we soon find our minds wandering and our words sound hollow and shallow and we start to feel hypocritical. Soon we give up.
At some basic and perhaps unconscious level, we doubt if God really can make a difference in the problems we are facing. It is well and good to believe that God loves us and wants to help us. The question remains, "Is he able to do so?" Because if he isn't, all the good will in heaven and earth will make no difference.
Do you feel your prayers are weak? If so, your faith is weak. In your heart, you do not believe God can do anything about the messes all around you. To grow in faith, look up scriptures that show God's power over nature, God's power to change impossible circumstances, and God's power to change hearts. Read these over and over until you believe they really happened and that God can do anything.
Prayer Power
Father God, You are able! I praise You as the God of miracles! With You all things are possible (Matthew 19:26). You never change (Hebrews 13:8). You are the same God in the Old Testament, in the New Testament, and today in my life. Bless me to be righteous in Your eyes and to have an ever growing faith and a fervent prayer life. Thank You for Your promise that "the effective, fervent prayer of a righteous man avails much." (James 5:16) In Jesus name, I pray, believing. Amen!
Link of the Day
Too Busy Not To Pray – This audio book is absolutely fantastic and costs only $14 – take it from me, a prayer warrior. Order your own copy TODAY to grow in your prayer life and to experience the power of God!
Blessings to believe God is able to do anything and to pray accordingly!
Your Daily Blessing News
Most of the content today and this week comes from Bill Hybel's audio book "Too Busy Not to Pray."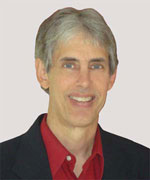 Joseph
Joseph Peck, M.D.
The Time Doctor
Empowering Dreams
Author, I Was Busy, Now I'm Not
www.empower2000.com
Connect – BE Blessed To Be A Blessing
LinkedIn: http://linkedin.com/in/thejournalguy
Facebook: http://facebook.com/thejournalguy
Twitter: http://twitter.com/thejournalguy

SHARE YOUR VICTORIES below!
It is easy, fun, and will inspire others.
There is tremendous power in a testimony. "And they overcame him (the devil) by the blood of the Lamb and by the word of their testimony." – Revelations 12:11
Caring/Sharing
Poem by Hugh Traulsen
If you dare to care, then share!
If you share, pay heed!!
God will reward every good deed!!!