God exists simultaneously in two realms, the uncreated realm and the created realm.
God in the beginning (Genesis 1:1a)
What world problem has God designed you to solve?
My good friend Jeff Bernstein pointed out to me that the Hebrew Bible, which is the foundation of all other translations, actually begins with the words "God in the beginning" and not "In the beginning God." While at first glance this may seem trivial, the spiritual significance is huge. That's because, our God is the great I AM, the eternal One, from everlasting to everlasting. He existed before the beginning (creation) of the world.
Some of you may be thinking "What does this have to do with me?" Lots! You see God is so much greater, so much bigger than any of us can think or imagine. All of us put God in a box to some degree. Some of us have bigger boxes, but still, in our minds we limit who God is and what He wants to accomplish through us. God has created every human being to solve some big problem for the world. When God's children work together with each part of the body fulfilling its role, ALL THINGS ARE POSSIBLE!
One of my favorite movies is "Pay it Forward!" While I object to some of the language in the movie, the message is profound and simple. Near the beginning of the movie, a new 7th grade social studies teacher gives an incredible assignment to his students on the first day of class of the new school year. On the blackboard, he has written, "Think of an idea to change the world and put it into action!"
Hebrews 11:6 states "But without faith it is impossible to please Him, for he who comes to God must believe that He is, and that He is a rewarder of those who diligently seek Him."
What does this mean? It means that you can be the "best" person in the world, and still not please God at all. It means faith is always essential to pleasing God. It means when you pray, God wants you to believe He will answer your prayers.
Prayer is the greatest tool God has given us! When you pray, God wants you to believe He will answer your prayers.
Prayer Power
Father, we praise You as the great I AM!!! There is none like You. You are the Alpha and the Omega, the one true God from everlasting to everlasting. Everything begins and ends with you. Thank You for new beginnings. Thank You for this new day!
LORD, begin a new work in us TODAY. Open our eyes of understanding to see the world from your heavenly perspective. Bless us with revelations that will transform the world. Open our ears that we may hear Your whisper. Soften our hearts that we may obey You.  In the name of Y'shua Meshiach we pray! Amen.
Link of the Day
Was Christ God in the Flesh? [http://http://reluctant-messenger.com/God-in-flesh.htm]
Blessings to know "God in the beginning!"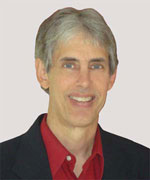 Joseph
Joseph Peck, M.D.
The Time Doctor
Empowering Dreams
Author, I Was Busy, Now I'm Not
www.empower2000.com
Connect – BE Blessed To Be A Blessing
LinkedIn: http://linkedin.com/in/thejournalguy
Facebook: http://facebook.com/thejournalguy
Twitter: http://twitter.com/thejournalguy

SHARE YOUR VICTORIES below!
It is easy, fun, and will inspire others.
There is tremendous power in a testimony. "And they overcame him (the devil) by the blood of the Lamb and by the word of their testimony." – Revelations 12:11
Caring/Sharing
Poem by Hugh Traulsen
If you dare to care, then share!
If you share, pay heed!!
God will reward every good deed!!!