God is already fully engaged with me.
"For the eyes of the LORD run to and fro throughout the whole earth, to show Himself strong on behalf of those whose heart is loyal to Him." (2 Chronicles 16:9)
Are you fully engaged with God?
If not, what steps can you take to become so?
On Sunday September 7, Pastor Matt Gregory preached an outstanding message titled "Fully Engaged." Here are some notes from that:
Key "Engagement" Truths
1) God is already fully engaged with me (Psalm 139 – all)
2) God shows His engagement to me by giving up Jesus for me (John 3:16)
3) I show my engagement with God by becoming like Jesus (Romans 8:29)
Rate yourself (on a scale of 0-10) for each of the following 10 Pillars of a Fully Engaged Walk With God
1) My faith is involved in EVERY aspect of my life
2) Because of my faith, I have meaning and purpose in my life
3) My faith gives me an inner peace
4) I am a person who is spiritually committed
5) I spend time in worship every day
6) I have forgiven people who have hurt me deeply
7) My faith has called me to develop my given gifts and talents
8) I will take unpopular stands to defend my faith
9) I speak words of kindness to those in need of encouragement
10) I talk about my faith with those who are not yet Christians
Now add up your total score (0-100) and write that down.
Key Decision: Take responsibility for your own engagement. Don't blame anyone else or your circumstances.
Action: What one step can you take this week to become more engaged with God? (James 4:8)
Prayer Power
Heavenly Father, one day in Your courts is truly better than a thousand elsewhere. May I seek You with all of my heart for all of my days to be fully engaged with You. Thank You Jesus. Amen and Hallelujah!
Link of the Day
Into Thy Word Ministries
Developing wholeheartedly, fully-engaged followers of Jesus Christ
Making disciples by teaching people how to study the Bible in a simple, clear, and concise way!
Blessing to be fully engaged with God!
Announcement
Today marks the seventh anniversary of the 9-11 terrorist attacks in NYC and at the Pentagon. Seven years ago our nation cried out to God for comfort and mercy. That's a good practice every day. Let us remember the victims of that tragic day and their families in our prayers today.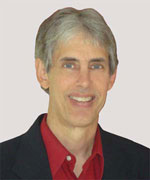 Joseph
Joseph Peck, M.D.
The Time Doctor
Empowering Dreams
Author, I Was Busy, Now I'm Not
www.empower2000.com
Connect – BE Blessed To Be A Blessing
LinkedIn: http://linkedin.com/in/thejournalguy
Facebook: http://facebook.com/thejournalguy
Twitter: http://twitter.com/thejournalguy

SHARE YOUR VICTORIES below!
It is easy, fun, and will inspire others.
There is tremendous power in a testimony. "And they overcame him (the devil) by the blood of the Lamb and by the word of their testimony." – Revelations 12:11
Caring/Sharing
Poem by Hugh Traulsen
If you dare to care, then share!
If you share, pay heed!!
God will reward every good deed!!!