Fulfilling Virginia's Destiny Requires Uncommon Teamwork!
Teamwork is the fuel that allows common people to attain uncommon results.
"from whom the whole body, joined and knit together by what every joint supplies, according to the effective working by which every part does its share, causes growth of the body for the edifying of itself in love." (Ephesians 4:16a)
What is your role to help Virginia fulfill its destiny in 2007?
In yesterday's devotional, we learned the Bible is clear that God considers 400 years a spiritually significant time period. Whenever God wanted to prepare a nation for His purposes, He took 400 years.
I reminded you that 2007 marks the 400th anniversary of Jamestown Virginia, the birthplace of English-speaking America. Then I asked two world-changing questions:
1) What is the destiny of Virginia and America in 2007?
2) If you believed that the destiny of one billion souls depends on what happens in Virginia in 2007, what would you do to end 2006 and start 2007?
God will require tremendous teamwork and unity for Virginia to fulfill its destiny in 2007. In the book of Nehemiah, we read an incredible story of what is possible when God's children work together to fulfill His purposes.
A forest fire always begins somewhere. Culpeper Virginia is the cradle of religious freedom for the world; it's where the First Amendment to the U.S. Constitution was birthed. Blessed by Harvest Evangelism, Gates of Zion, and Transformational Leadership Coaching, Culpeper has become a detonator city for Virginia. And Virginia will become the prism to focus the light of God's children around the world to ignite the last Great Awakening before Jesus returns.
Tomorrow we will look at seven vital principles for uncommon teamwork that can lead to breakthroughs for nations.
Prayer Power
LORD, thank You for sending two different prophets at two different times to Culpeper to confirm You will use me to unite Your army in Virginia. Only with You, in You, and through You is this possible. You have made known Your vision for Virginia. Now we ask for Your divine help to effectively communicate that. Put the desire in the hearts of Your children to work together to make Virginia a bright light for the world in 2007. Then call Your children forth into action. To God be all glory, honor, and praise, now and forever. In Jesus name, Amen, and Hallelujah!
Link of the Day
Gates of Zion [www.gatesofzion.net] – Opening the Eyes of Jewish People Worldwide to the Light of the Messiah
Blessings to fulfill your role in Virginia's destiny!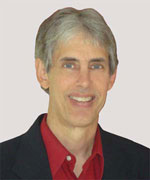 Joseph
Joseph Peck, M.D.
The Time Doctor
Empowering Dreams
Author, I Was Busy, Now I'm Not
www.empower2000.com
Connect – BE Blessed To Be A Blessing
LinkedIn: http://linkedin.com/in/thejournalguy
Facebook: http://facebook.com/thejournalguy
Twitter: http://twitter.com/thejournalguy

SHARE YOUR VICTORIES below!
It is easy, fun, and will inspire others.
There is tremendous power in a testimony. "And they overcame him (the devil) by the blood of the Lamb and by the word of their testimony." – Revelations 12:11
Caring/Sharing
Poem by Hugh Traulsen
If you dare to care, then share!
If you share, pay heed!!
God will reward every good deed!!!