"Join me in my efforts to support the Lymphoma Research Ride!" – Julia Peck
Then Jesus, moved with compassion, stretched out His hand and touched him, and said to him, "I am willing; be cleansed." (Mark 1:41)
What need do you have to ask your friends for help?
Last night before going to bed, I asked the LORD to let me know what He wanted me to write about this morning. That's not my norm. Oh, I have plenty of things I could write about and several things on the docket ready to be launched. But I sensed God wanted me to write about something special that was on His heart.
This morning when I came to my desk to journal, I found a web page open titled "Welcome to the Donation Page of Julia Peck." Obviously my wife had used my computer after I went to bed last night. As I read Julia's note on that website for the very first time, I was struck to the core of my very being, knowing with absolute certainty that her message was the one I was to share with you today.
Julia and I have been married for 27 years now. She is one of the kindest people I have ever known. Like me, she grew up in a family of 4 kids and traveled a lot when young. She has two sisters and one brother – Patty (Pea), Issi, and Kirby. Issi is Julia's identical twin. Here is what Julia wrote about her sister Pea:
"Hello Family and Friends! Thank you for visiting my page. I hope you will consider supporting me in my first Lymphoma Research Ride. I plan to ride 50 miles on the 21st. Many of you are aware that my sister, Pea, went through 12 weeks of Chemo treatment this summer for lymphoma (non-Hodgkins)- until she was diagnosed I didn't have a clue what Non-Hodgkins lymphoma was – and I didn't know how tough my sister Pea really is -tough in the "Spiritual" sense. Her Faith is very strong and that is great to see – It really hits home when family or close friends are diagnosed.
As some of you may know I am an amateur Triathlete, and have competed for over 23 years – I am going to pass up competing at Nationals this year to ride for Lymphoma Research. I believe I need to use my gifts elsewhere – I was really excited to find out about this ride- It is also comforting to support a worthy cause – I would love for you to join me on this ride Sunday the 21st of Sept. But if you can't maybe you will consider a small donation – I need to raise $1,000 – I know I can do this but I don't have much time seeing that it is days away – Thank you, ahead, from the bottom of my heart for your prayers and any contribution – it can be as little as $5 -"
You are invited to visit today's Link of the Day to learn more about "Friends Asking Friends." Thank you.
Prayer Power
Heavenly Father, thank You for the precious gift of family. This day I"d like to say a special thanks for Pea, my wonderful sister-in-law. I ask You to bless her health and recovery. In Jesus' name, I pray and give You glory. Amen.
Link of the Day
Welcome to the Donation Page of Julia Peck
Blessings to feel comfortable asking your friends for help when the need arises!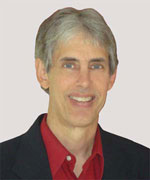 Joseph
Joseph Peck, M.D.
The Time Doctor
Empowering Dreams
Author, I Was Busy, Now I'm Not
www.empower2000.com
Connect – BE Blessed To Be A Blessing
LinkedIn: http://linkedin.com/in/thejournalguy
Facebook: http://facebook.com/thejournalguy
Twitter: http://twitter.com/thejournalguy

SHARE YOUR VICTORIES below!
It is easy, fun, and will inspire others.
There is tremendous power in a testimony. "And they overcame him (the devil) by the blood of the Lamb and by the word of their testimony." – Revelations 12:11
Caring/Sharing
Poem by Hugh Traulsen
If you dare to care, then share!
If you share, pay heed!!
God will reward every good deed!!!