"Eliminate the time between the idea and the act… and your dreams will become your reality!" – Karl Bryan
"be wise as serpents and harmless as doves." (Matthew 10:16)
What are 2-3 lead dominos to exponentially grow your small business or church?
What impact will a marketing bootcamp have on your small business or church?
Today's focus is work and financial stewardship. Those are two of the three areas I chose to make "A" priorities for my life when I attended the Life Focus workshop in Virginia Beach in November 2007. Prosperity is having enough of God's provision to accomplish His assignment for your life. The bigger your assignment, the more you will need.
In his March 31 edition of The Weekly Trio [http://coreimpact.com/blog], Michael Stay announced two free marketing bootcamps for Virginia small business owners. Within 3 days, my wife and I both signed up to attend the one in Fredericksburg on Feb 5. I now share this tremendous opportunity in case you or someone you know lives nearby and would like to attend.
Karl Bryan [www.karlbryan.com] started the most successful small business coaching company in Australia while living there. After moving to Canada, he started the most successful small business coaching company there. Recently he asked Michael Stay to be the point person for the entire U.S. And Michael is one of the best strategic planners in the world.
Here is what Michael wrote on March 31:
FREE MARKETING BOOTCAMP FOR VIRGINIA SMALL BUSINESSES — **FREDERICKSBURG, VA – FEB. 5TH** & **PRINCE WILLIAM, VA ON FEB. 6TH**
.
If you live in the Washington D.C. metro area or the Piedmont/Central Virginia areas, I invite you to attend a Strategic Sales & Marketing Optimization Bootcamp for small business owners looking to improve results and profitability in 2008.  The Bootcamp features Karl Bryan and is on Tuesday, Feb. 5th from 9am-11am in Fredericksburg; and on Wednesday, Feb. 6th from 9am-11am in Prince William County. 
I met Karl Bryan from Canada at a Jay Abraham [http://www.abraham.com] seminar in Los Angeles. I was impressed by the commitment he had to small business and especially his ability to provide inexpensive marketing solutions for small business.  Karl and his team educate small business owners on how to transform their business and achieve profound results via powerful inexpensive marketing strategies.  Core Impact is endorsing this Bootcamp at no charge as an opportunity for our valued clients and those of you receiving The Weekly Trio.
Seating is limited and events fill up quickly when Karl presents.  I urge you to register online and secure your seat to avoid disappointment – www.FREEMarketingBootcamps.com
Prayer Power
Holy Spirit, thank You for uncommon guidance and uncommon opportunities. Thank You for bringing the free marketing boot camps to Virginia. Bless those who attend to be much better stewards of their work and finances for Your Kingdom sake. LORD Jesus, it's in Your wonderful and holy name we pray. Amen.
Links of the Day
Register for Free Marketing Boot Camp on Feb 5 or 6, 2008
Blessings for uncommon work and financial stewardship!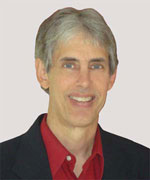 Joseph
Joseph Peck, M.D.
The Time Doctor
Empowering Dreams
Author, I Was Busy, Now I'm Not
www.empower2000.com
Connect – BE Blessed To Be A Blessing
LinkedIn: http://linkedin.com/in/thejournalguy
Facebook: http://facebook.com/thejournalguy
Twitter: http://twitter.com/thejournalguy

SHARE YOUR VICTORIES below!
It is easy, fun, and will inspire others.
There is tremendous power in a testimony. "And they overcame him (the devil) by the blood of the Lamb and by the word of their testimony." – Revelations 12:11
Caring/Sharing
Poem by Hugh Traulsen
If you dare to care, then share!
If you share, pay heed!!
God will reward every good deed!!!