Having an accountability partner (peer mentor) makes a person much more likely to finish the race (their life) strong.
Where there is no counsel, the people fall; But in the multitude of counselors there is safety. (Proverbs 11:14)
Who do know who might be suitable for a mutually beneficial, authentic, peer partner relationship?
Last Friday (Feb 29) I met with Dr. Jerry Graham as my coach trainer for the Implementation course I am currently taking through Lifeforming Leadership Coaching (LLC). One of the homework assignments to complete beforehand was to write down a formal Growth Plan for myself and at least one of my coaching clients based on growth goals.
While writing the growth plan for my first client, I realized that person would benefit from having a peer mentor. While preparing the growth plan for a second client, I wrote down this growth goal, "Launch a lasting, growth-centered peer mentoring relationship in the next 8 weeks."
After preparing these 3 growth plans, I moved on to my next homework exercise. To my surprise, one of the handouts discussed how coaching relationships often evolve into helping a client find a peer partner to grow intentionally. Here is an excerpt from LLC's F18 form titled "Finding a Peer Mentor:"
Developing a constellation of peer mentors, peer coaches (the two are different) and upward coaches is crucial to finishing well. Following is a step-by-step process for finding and approaching prospective peer partners.
Step 1: Identify needs
Talk with your coach about what you need from a peer partner. Here are some questions to help you get started.
1) What do I want to work on, and where could I use some help? (e.g. child rearing, prayer life, work, daily accountability, a leadership challenge, etc.)
2) Do I need an upward coach or simply a peer to walk with me in that area?
3) Who do I know that I respect and could draw from in that particular area?
Step 2: Pray specifically
Finding a peer partner can mean building a new relationship or simply moving an existing relationship to a new level.
Step 3: Relationship building
Step 4: Discuss peer mentoring
Step 5: Get started
Step 6: Find a mentor
Prayer Power
Heavenly Father, I praise You as the God of authentic relationships. Thank You for the the accountability partners you have blessed me with during the past 6 years. Thank You for the simple steps above to help others find peer partners for themselves. In Jesus name, Amen.
Link of the Day
Tips for Designing Growth Plans  (see below)
Blessings to have a peer mentor in your life!
---
12 Key Tips for Designing Growth Plans (from Lifeforming Leadership Coaching)1) Identify the key issue
2) Start with a growth goal
3) Do a growth plan brain dump
4) Be realistic about time
5) Ensure buy-in
6) Plan in phases
7) Use appointments as progress reviews
8) Always apply new information
9) Use SEA (support, encouragement, accountability) to change habits
10) Use peers for accountability
11) Use doing and reflecting
12) Stay flexible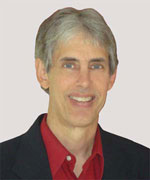 Joseph
Joseph Peck, M.D.
The Time Doctor
Empowering Dreams
Author, I Was Busy, Now I'm Not
www.empower2000.com
Connect – BE Blessed To Be A Blessing
LinkedIn: http://linkedin.com/in/thejournalguy
Facebook: http://facebook.com/thejournalguy
Twitter: http://twitter.com/thejournalguy

SHARE YOUR VICTORIES below!
It is easy, fun, and will inspire others.
There is tremendous power in a testimony. "And they overcame him (the devil) by the blood of the Lamb and by the word of their testimony." – Revelations 12:11
Caring/Sharing
Poem by Hugh Traulsen
If you dare to care, then share!
If you share, pay heed!!
God will reward every good deed!!!