Feature Newspaper Article About Pray Culpeper
God's timing is always perfect – He's never early and He's never late.
On that day the LORD exalted Joshua in the sight of all Israel; and they feared him, as they had feared Moses, all the days of his life. (Joshua 4:14)
Do you see the hand of God at work in your life every day?
On Sunday January 21, 2007, the very last day of my 21 day fast, the Culpeper News had a full page feature article about Pray Culpeper titled "Reaching Out." That article filled almost the entire front page. The newspaper header states "Prayer Leader Prophesies Over Culpeper Residents."
The Culpeper News comes out weekly and is delivered to every household in Culpeper. It is  part of the Culpeper Star Exponent, the fastest growing daily newspaper in America.
The story behind this Pray Culpeper feature article is amazing. Virginia Morton is our Pray Culpeper Newspaper Coordinator. In early 2006, God gave her the vision to start the weekly prayer focus articles featuring a different community leader each week. Although Virginia encountered many obstacles, her hard work and persistence eventually paid off.
On August 27, 2006 the Culpeper News published its very first weekly Pray Culpeper prayer focus article. Dr. David Cox, our Superintendent for Culpeper County Public Schools, volunteered to be the very first leader featured, giving the green light for our entire school system.
On Monday January 15, Liz Mitchell, a staff reporter for the Culpeper News, decided to come to our Pray Culpeper meeting to write her feature article. It just so happened that Bob Griffin, a Messianic Jew and world renown prophet, came to Culpeper for the very first time to prophesy Culpeper into its destiny.
Because we expected a larger crowd than normal for Pray Culpeper with Bob Griffin speaking, our noon Pray Culpeper meeting location had been changed from the Culpeper Library to the Culpeper Train Depot. It turned out that the large meeting at the Library where we usually meet was not available on January 15.
Around 11:50 AM, I went to the Library to leave notes with directions to the Train Depot for those people who came to the wrong place and were lost. Just as I was walking out of the Library building, I ran into Liz Mitchell. She asked if our Pray Culpeper team was meeting that day and if she could join us. I invited her to come to the Culpeper Train Depot to hear Bob Griffin. If I had been one minute sooner or later, I would have missed Liz and this feature article would not have been written. Liz ultimately stayed at the Train Depot for 3 hours to hear Bob Griffin speak.
Prayer Power
Father, I praise You as the God of divine providence. Thank You for working out all the details to make this feature newspaper article possible. Thank You for Liz Mitchell and the anointed  article that she wrote. Thank You for Ray Finefrock, the Managing Editor for the Culpeper News, who opened the door for these weekly prayer focus articles. Thank You for Rob Humphreys, the Managing Editor for the Culpeper Star Exponent, who has been supportive of Christians in our community. Thank You for Virginia Morton and all she has done to communicate Your love, grace, and power to bless our community. It's very humbling to see Your signature over so much in our community. Continue Your mighty work and bless Culpeper to be a city of love. Be LORD of our city and state. Thank You Jesus. Amen.
Link of the Day
"Reaching Out" – complete newspaper article by Liz Mithcell on Sunday Jan 21, 2007 [www.prayculpeper.org/content.cfm?id=2034]
Blessings to reach out to touch the world for Jesus!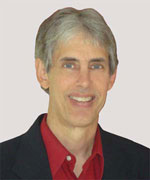 Joseph
Joseph Peck, M.D.
The Time Doctor
Empowering Dreams
Author, I Was Busy, Now I'm Not
www.empower2000.com
Connect – BE Blessed To Be A Blessing
LinkedIn: http://linkedin.com/in/thejournalguy
Facebook: http://facebook.com/thejournalguy
Twitter: http://twitter.com/thejournalguy

SHARE YOUR VICTORIES below!
It is easy, fun, and will inspire others.
There is tremendous power in a testimony. "And they overcame him (the devil) by the blood of the Lamb and by the word of their testimony." – Revelations 12:11
Caring/Sharing
Poem by Hugh Traulsen
If you dare to care, then share!
If you share, pay heed!!
God will reward every good deed!!!