Favorite Pearls of Wisdom
Your goals decide what you learn!
"So he called him and said to him, 'What is this I hear about you? Give an account of your stewardship, for you can no longer be steward.' " (Luke 16:2)
Which pearl of wisdom below might help you the most?
For the past nine months, I have been preparing daily reflections. Each reflection usually starts with a pearl of wisdom followed by a Scripture and a question. Yesterday, I compiled all the pearls of wisdom for the past nine months. Today, I sorted them by category. Here are my favorite ones. To see the entire list, visit the Link of the Day below.
• To be spiritually healthy, you must ruthlessly eliminate hurry from your life.
• The secret of your future is hidden in your daily routine!
• Simplify to multiply!
• It's the presence of God that changes us and our circumstances!
• The most common cause of unanswered prayer is prayerlessness.
• The businessman's ministry in the marketplace will only advance to the extent that his marriage permits.
• You reap what you sow, later than you sow, much more than you sow, and where you sow.
• Your respect for time is a prediction of your financial future.
• The size of the question determines the size of the result.
• Busyness is a great enemy of relationships.
• What you make happen for others, God will make happen for you!
• You redeem your time by seeking God's Kingdom first!
• If you want to see something you have never seen, you have to do something you have never done!
Prayer Power
Father, we live in an information age when so much information is available at our finger tips. Yet for many of us, life has never been more complicated. Help us to simplify our lives to keep our focus on You in all we do. Bless us with the ability to sort through the rubble and lay hold of simple habits and principles that will guide us to be good stewards with our time, talent, and treasure. Thank You Jesus. Amen.
Link of the Day
Pearls of Wisdom by Dr. Randy Peck [www.yourdailyblessing.com/content.cfm?id=2276]
Blessings to know and apply the wisdom of God to all aspects of your life!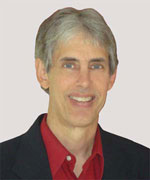 Joseph
Joseph Peck, M.D.
The Time Doctor
Empowering Dreams
Author, I Was Busy, Now I'm Not
www.empower2000.com
Connect – BE Blessed To Be A Blessing
LinkedIn: http://linkedin.com/in/thejournalguy
Facebook: http://facebook.com/thejournalguy
Twitter: http://twitter.com/thejournalguy

SHARE YOUR VICTORIES below!
It is easy, fun, and will inspire others.
There is tremendous power in a testimony. "And they overcame him (the devil) by the blood of the Lamb and by the word of their testimony." – Revelations 12:11
Caring/Sharing
Poem by Hugh Traulsen
If you dare to care, then share!
If you share, pay heed!!
God will reward every good deed!!!