"If you think you CAN or you think you CAN'T, you're right."
I can do all things through Christ who strengthens me. (Philippians 4:13)
What wrong thinking plagues you?
What can you do to change that?
In yesterdays' devotional, I talked about Jesus' 3 R's for Valentines' Day. One of those was repent of your wrong attitudes. On Feb 13, I received this email from Pastor Gregory Dickow about a fast from wrong thinking:
Dear Friend,
If you'll stay with me for the next 40 days, there is no limit to what great things can happen in your life.  Your 40 day journey — From the Inside Out — can begin today!  Each day, you will get an email from me, identifying a thought that we will FAST from. 
                                                         
I want to be clear about this: "fasting" is not about food.  It's about "abstaining" from something.  In our case, we are abstaining or GIVING UP wrong ways of thinking.
This is simple.  Too often, we make things harder and much more complicated than they really are. To get started visit www.thinkingfast.org now.
Jesus said, "Take My yoke upon you, for My yoke is easy and My burden is light."  He did the heavy lifting.  Now our job is to 'enter into His rest', by believing what He has already done for us.
Today's thought that we are fasting from is simply:  "I can't…" There are so many things that we think we CAN'T do.
To read the rest of this message, visit today's Link of the Day and click on "Fasting Devotionals Archive" – "Day One."
Prayer
Heavenly Father, I praise You as the God of possibility. Thank You that through Jesus, all things are possible. Thank You for Gregory Dickow and his teaching. As I go through this 40 day fast of wrong thinking, cast out any thinking from my mind that is contrary to Your holy Word. Thank You Jesus. Amen.
Link of the Day
"From the Inside Out" – Simple Steps to Lasting Change
Blessings to fast from wrong thinking!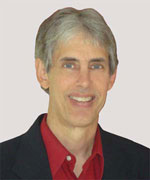 Joseph
Joseph Peck, M.D.
The Time Doctor
Empowering Dreams
Author, I Was Busy, Now I'm Not
www.empower2000.com
Connect – BE Blessed To Be A Blessing
LinkedIn: http://linkedin.com/in/thejournalguy
Facebook: http://facebook.com/thejournalguy
Twitter: http://twitter.com/thejournalguy

SHARE YOUR VICTORIES below!
It is easy, fun, and will inspire others.
There is tremendous power in a testimony. "And they overcame him (the devil) by the blood of the Lamb and by the word of their testimony." – Revelations 12:11
Caring/Sharing
Poem by Hugh Traulsen
If you dare to care, then share!
If you share, pay heed!!
God will reward every good deed!!!