Fear of the Lord and hunger for the things of God go hand in hand!
"The thief (Satan) does not come except to steal, and to kill, and to destroy. I have come that they may have life, and that they may have it more abundantly." (John 10:10)
How do we overcome the spiritual famine?
What is fear of the LORD?
There is a great famine in the land (America) for the Word of God, prayer, and faith. Many people who profess to be followers of Jesus are starving spiritually. For some, their flames have stopped burning entirely. The following content from Chapter 9 of the Power of a Praying Parent is an outstanding description of fear of the LORD.
When we read in the newspaper about young people stealing, killing, destroying property, or being sexually promiscuous, we can be sure that those individuals do not have a healthy fear of the Lord, nor a good understanding of His ways, nor a hunger for the things of God. Some of these young people may even be from Christian families and have received Jesus, but because they haven't been taught to fear God and desire His presence they are controlled by their flesh.

Fearing God means having a deeply committed respect, love, and reverence for God's authority and power. It means being afraid of what life would be like without Him and being grateful that because of His love we'll never have to experience such despair. It means hungering for all that God is and all that He has for us.

There is so much in the world to divert our children's attention away from the things of God, and the devil will come to each child with his agenda and plan to see if they will buy into it. But when we do our part to teach, instruct, discipline, and train our children in the ways of God…

when we read them stories from God's Word,
when we teach them how to pray and have faith that God is who He says He is and will do what He says He'll do,
when we help them get plugged in with godly friends,
when we show them that walking with God brings joy and fulfillment, not boredom and restrictions,
when we pray with and for them about everything,
Have your children developed a hunger for the things of God?
Prayer Power
Heavenly Father, we can only give away what we already have. Thank You for instilling in me a hunger for the things of God. Thank You for Pastor Mark Jarvis and Pastor Matt Gregory, who have coached me spiritually on a weekly basis for more than five years. Bless them and their families with Your uncommon favor. Thank You that both of my children are born-again. I pray that they will develop a deeper hunger for the things of God. Thank You Jesus. Amen.
Blessing of the Day
1) The Spiritual Famine in America – YouTube video

Blessings to you and your family to develop a hunger for the things of God!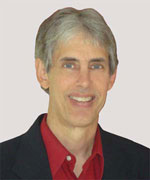 Joseph
Joseph Peck, M.D.
The Time Doctor
Empowering Dreams
Author, I Was Busy, Now I'm Not
www.empower2000.com
Connect – BE Blessed To Be A Blessing
LinkedIn: http://linkedin.com/in/thejournalguy
Facebook: http://facebook.com/thejournalguy
Twitter: http://twitter.com/thejournalguy

SHARE YOUR VICTORIES below!
It is easy, fun, and will inspire others.
There is tremendous power in a testimony. "And they overcame him (the devil) by the blood of the Lamb and by the word of their testimony." – Revelations 12:11
Caring/Sharing
Poem by Hugh Traulsen
If you dare to care, then share!
If you share, pay heed!!
God will reward every good deed!!!