Every day a miracle comes and every day a miracle goes.
Are you look for and expecting it?
 
"Now God worked unusual miracles by the hands of Paul," (Acts 19:11)
Last year I had the privilege to attend a conference led my Dr. Mike Murdock at the Wisdom Center in Texas. Dr. Murdock told the audience that he believes Oral Roberts is the greatest Christian leader of our day. Dr. Murdock knows lots of prominent Christian leaders and he definitely has much wisdom.
 
Dr. Murdock went on to tell a true story about Oral Roberts, who is a close friend of his. A few years ago, Oral Roberts gave Dr. Murdock a long distance phone call, asking him to write a song. Since Dr. Murdock had already written about 5,000 songs, he gladly agreed.
 
However, Dr. Murdock received a shock when he asked when Oral Roberts needed the song. Roberts told him, "today." When Dr. Murdock asked "What time today?", he was told "In an hour." When Dr. Murdock asked "Why so soon?", Oral Roberts told him that he had a room full of people gathered from around the world and that before they left, he wanted them to hear this song.
 
Dr. Murdock then asked why this song was so important. Oral Roberts told him it would contain his "death bed" message, namely "Every day a miracle come, and every day a miracle goes." Roberts has written more than 120 books, including his autobiography, "Expect a Miracle."
When you realize that God is a personal God at work all the time around you, and when you slow down enough to abide closely in God, then you will start noticing His miracles and even be one to other people.
How big is your God?
Prayer Power
Father God, You are as big in our lives as we allow You to be. You are in the life-changing, world-changing business. Help me to never put You in a box. May I expect and look for You to do extraordinary things around me every day. In Yeshua's name, I pray. Amen.
 
Link of the Day
Biography of Oral Roberts [http://www.oru.edu/aboutoru/oralroberts.html]
Blessings to expect and see miracles every day!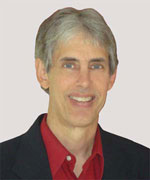 Joseph
Joseph Peck, M.D.
The Time Doctor
Empowering Dreams
Author, I Was Busy, Now I'm Not
www.empower2000.com
Connect – BE Blessed To Be A Blessing
LinkedIn: http://linkedin.com/in/thejournalguy
Facebook: http://facebook.com/thejournalguy
Twitter: http://twitter.com/thejournalguy

SHARE YOUR VICTORIES below!
It is easy, fun, and will inspire others.
There is tremendous power in a testimony. "And they overcame him (the devil) by the blood of the Lamb and by the word of their testimony." – Revelations 12:11
Caring/Sharing
Poem by Hugh Traulsen
If you dare to care, then share!
If you share, pay heed!!
God will reward every good deed!!!