Evotional.com – Spirit Fuel
"Your greatest regret at the end of your life will be the lions you didn't chase." – Mark Batterson
Everyone helped his neighbor, And said to his brother, "Be of good courage!" (Isaiah 41:6)
What lion in your life do you need to chase down?
In yesterday's devotional, I shared how God connected me with GW Cameron, who is starting a new church in Culpeper called "City on a Hill Church." In the process of visiting GW's personal blog, I was led to visit his favorite blogs. That led me to Mark Batterson's personal blog called "Evotional.com – Spirit Fuel." Mark blogs almost daily in an authentic manner and has lots of interesting posts.
Mark is author of "In a Pit, With a Lion, on a Snowy Day." That book is about having courage – courage to overcome your fears to live a life of adventure – doing what God has called you to do. I wrote a devotional about that on May 11, 2007, my son's birthday.
Two of Mark's posts from July 18 particularly caught my attention. In the one titled "Chase the Lion," Mark says:
"I've gotten hundreds of emails from hundreds of churches that have done a Chase the Lion series. But this one is unique. To close out the series, Westchester Church has invited the entire church to go skydiving! How crazy is that? Now that is what I call extreme fellowship. You know what would be really cool? Celebrate communion in mid-air!"
In his post titled "Four Values," Mark shares this valuable life lesson:
"Over the past year, Parker and I have identified four values that will be part of our coat of arms. It was so hard to narrow down the list. So many things we value. And we could have used so many different words. And why not three or five or seven? But these are the four values we landed on as values that we want to define our lives: gratitude, humility, generosity, and courage.
Each value is multi-dimensional. For example, I think humility has degrees of teachability and curiosity. And generosity isn't just a money issue. It's an open-handed approach to life that believes that the more you give up the more you get back. It's all about eternal rewards. I think gratitude for everything is the goal of life. Gratitude is far more important than happiness. In fact, it determines our level of happiness. And we want to live courageously for the cause of Christ."
Prayer Power
Heavenly Father, thank You for the people you put into our lives who model a life of courage, faith, and adventure. Bless each of us with the courage and faith to be willing to get out of the boat to "walk on water." Thank You Jesus. Amen. 
Link of the Day
Evotional.com – Mark Batterson's blog
Blessings for the courage to chase down the lions in your life!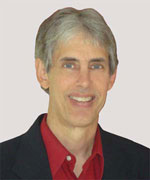 Joseph
Joseph Peck, M.D.
The Time Doctor
Empowering Dreams
Author, I Was Busy, Now I'm Not
www.empower2000.com
Connect – BE Blessed To Be A Blessing
LinkedIn: http://linkedin.com/in/thejournalguy
Facebook: http://facebook.com/thejournalguy
Twitter: http://twitter.com/thejournalguy

SHARE YOUR VICTORIES below!
It is easy, fun, and will inspire others.
There is tremendous power in a testimony. "And they overcame him (the devil) by the blood of the Lamb and by the word of their testimony." – Revelations 12:11
Caring/Sharing
Poem by Hugh Traulsen
If you dare to care, then share!
If you share, pay heed!!
God will reward every good deed!!!