Entering the Presence of the King
There is a protocol for entering the presence of the King!
Enter into His gates with thanksgiving, And into His courts with praise. Be thankful to Him, and bless His name. (Psalm 100:4)
Yesterday's message was about holiness – being holy because God is holy and commands us to be holy. I'm convinced that we need the power of God and the presence of God to be holy.
There is a protocol for entering the palace to meet with the King! We start by thanking God for what He has done and praising Him for who He is – the great I AM. The Holy Spirit loves music. I love to start my mornings by going to my Secret Place – a place set apart for the Holy Spirit and sanctified to God. I count my blessings one by one, thanking God for them. Then I sing to God, praising Him. He always shows up when I follow His protocol. James 4:8 states "Draw near to God and He will draw near to you."
Most people are content being in the outer courts of the palace where they have to shout to the King, often outside of range to be heard. But not me and not other "God chasers." It's our desire to get close to the King, to bless Him, to honor Him, to serve Him, to ask Him what He wants us to do. It's the presence of God that transforms us and our circumstances. Jesus says "for without Me you can do nothing." (John 15:5)
Do you know and use the protocol for entering the presence of the King?
Prayer Power
One thing have I desired of the LORD, that will I seek after; that I may dwell in the house of the LORD all the days of my life, to behold the beauty of the LORD, and to enquire in his temple. (Psalm 27:4)
Link of the Day
God Chasers [www.godchasers.net] – Encouraging the passionate pursuit of God by Tommy Tenney
Blessings to know and use the protocol to enter the presence of God!
Your Daily Blessing News
COMING TO THEATERS OCTOBER 13TH, 2006 – "One Night With the King" [http://www.8x.com/onenight] – a major motion picture based on Tommy Tenney's best selling novel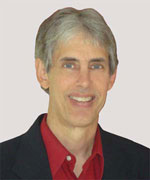 Joseph
Joseph Peck, M.D.
The Time Doctor
Empowering Dreams
Author, I Was Busy, Now I'm Not
www.empower2000.com
Connect – BE Blessed To Be A Blessing
LinkedIn: http://linkedin.com/in/thejournalguy
Facebook: http://facebook.com/thejournalguy
Twitter: http://twitter.com/thejournalguy

SHARE YOUR VICTORIES below!
It is easy, fun, and will inspire others.
There is tremendous power in a testimony. "And they overcame him (the devil) by the blood of the Lamb and by the word of their testimony." – Revelations 12:11
Caring/Sharing
Poem by Hugh Traulsen
If you dare to care, then share!
If you share, pay heed!!
God will reward every good deed!!!