Enjoying Everyday Life – Photos
"My job is to serve Him with gladness." – Joyce Meyers
For of Him and through Him and to Him are all things, to whom be glory forever. Amen. (Romans 11:36)
On a scale of 1-10, how would you rate your enjoyment level of everyday life?
How do you keep track of what God is doing and has done?
The theme for last week's devotionals was "Story." Every day, God is writing a new page in the story of your life and the story of my life. After all, He is the God of HIStory. Journaling is a great way to record God's story as it unfolds and to remember it later.
This past weekend, my wife and I went to Rocky Gap, Maryland for her to compete in an Xterra triathlon there on Sunday July 13. While sports have become a "god" for many Americans and sporting events often displace Sunday church activities, they also offer an opportunity to be a witness for Jesus in the marketplace – to go where the fish are instead of expecting the fish to come to us.
God has wired Julia (my wife) in such a way that she loves triathlons and does very well in them. Typically they take place on Sunday mornings so athletes can check-in the day before. I feel it's important for me to support Julia in her endeavors just as I appreciate it when she supports me in mine.
These weekends getaways serve as mini-vacations for Julia and me. They allow us to rest, relax, and reflection and bring UNITY to our marriage. We get exposed to beautiful new places and many new people, which in turn helps birth new ideas. We appreciate the opportunity to be a light for Jesus for people who never go to church.
While I was walking from the Rocky Gap Resort hotel to the beach where the race was starting, I ran into Mike Sevier, who won the Culpeper Triathlon on May 18. When he called me by name that really surprised me until I remembered he now receives my daily devotional. Mike has a very mature Christian perspective and lots of neat stories to share. He reads a lot and has a hunger to grow and be all he can be.
While Julia was racing for 3 hours and 12 minutes, I had the chance to talk to lots of people and take lots of photos. I was blessed to have a 30 minute conversation with Ann Mickey. As director of Athlete Communications, she handles all the email and telephone correspondence for Xterra and knows many of the triathletes well. Ann shared lots of stories about them.
For example, one of the triathletes was a former champion strongman of the world. He intentionally lost 170# to be able to compete in triathlons. Another triathlete had a major injury to his left leg during the war in Iraq and lost his calf muscle. A spectator I met had traveled much of the world and speaks English, Russian, Spanish, Arabic, and a few other languages.
After meeting so many neat people and hearing their stories, I decided to bring my video camera to future triathlons to share the stories of athletes with you in short videos. Enjoy my photos from yesterday Xterra triathlon at today's Link of the Day.
Last night before dinner, I decided to watch TBN for a short while. Joyce Meyers preached a great message titled "Enjoying Everyday Life." That's my philosophy – to enjoy God each and every day, regardless of the cards I am dealt. That is the "The Secret of Happiness" which is teaching series by Joyce.
As I share my life story with you as it unfolds, I hope and pray you are inspired to share your God story with other. Doing so is very powerful and will allow fresh streams of God's living waters to flow through you.
Prayer Power
Heavenly Father, every day of life on this earth you give to us is a blessing. May we cherish each one and be a good steward of the short time allotted to us. Help each of us to see the beauty of You in the beauty of the world around us and then share that joy with others. Thank You Jesus. Amen and hallelujah!
Link of the Day
Photos from Xterra triathlon at Rocky Gap, Maryland
Blessings to enjoy everyday life!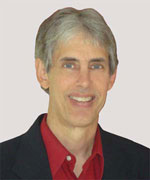 Joseph
Joseph Peck, M.D.
The Time Doctor
Empowering Dreams
Author, I Was Busy, Now I'm Not
www.empower2000.com
Connect – BE Blessed To Be A Blessing
LinkedIn: http://linkedin.com/in/thejournalguy
Facebook: http://facebook.com/thejournalguy
Twitter: http://twitter.com/thejournalguy

SHARE YOUR VICTORIES below!
It is easy, fun, and will inspire others.
There is tremendous power in a testimony. "And they overcame him (the devil) by the blood of the Lamb and by the word of their testimony." – Revelations 12:11
Caring/Sharing
Poem by Hugh Traulsen
If you dare to care, then share!
If you share, pay heed!!
God will reward every good deed!!!