Embracing Uncertainty – Landmark events
"To be certain of God is to be uncertain in all our ways, you never know what a day may bring. This is generally said with a sign of sadness; it should rather be an expression of breathless expectation." – Oswald Chambers
He (Benaiah) also had gone down and killed a lion in the midst of a pit on a snowy day. (2 Samuel 23:20b)
What is God calling you to do today and this week?
How can embracing uncertainty help you take that first step?
Announcement: If you're available and feel called to reach your city for Jesus,, I encourage you to REGISTER for today's Transformation Virginia webinar at Noon EST. This is a LANDMARK event, not just for Virginia, but for the United States. One of Rick Heeren's dreams is to ignite Transformation USA. Webinars are my forte and a great way to help spread the message of prayer evangelism to many people in many communities at one time. Like most landmark events, today's webinar is not necessarily planned in your schedule. Participation may require spontaneous surrendering of your plans for His plans.
Today we focus on embracing uncertainty as we continue our series about seven lion chasing skills: defying odds, facing fears, overcoming adversity, embracing uncertainty, taking risks, seizing opportunities, and looking foolish.
2 Samuel 23:20 shares three heroic deeds that Benaiah did. One of these was chasing down a lion into a pit and killing it on a snowy day. These acts of courage led King David to promote Benaiah to commander over his body guard initially and Commander over Israel's entire army eventually.
Do you suppose any of Benaiah's 3 encounters (landmark events) were planned? Benaiah didn't wake up on the morning of his lion encounter and plan out every detail. It wasn't scheduled in Outlook. It wasn't on his to do list and it's doubtful it was on his wish list.
In the movie industry, often the greatest movies have the highest level of uncertainty. You have romantic uncertainty or dramatic uncertainty if the movie is going to hold the attention of the audience. We love suspense. It is the uncertainty that makes those movies worth watching. And it is uncertainty that makes like worth living! High levels of uncertainty don't just make the best movies. They make the best lives! And that is where faith enters the equation.
Faith doesn't reduce circumstantial uncertainty, but it does reduce spiritual uncertainty. We can know that we know that our sins are forgiven; our names are written in the Lamb's book of life; we have been adopted as God's children; all the promises of God are yes in Christ; every spiritual blessing is ours in Christ; and when we cross the space-time continuum we'll spend eternity in a place called Heaven.
But here's the deal – spiritual certainties enable us to embrace circumstantial uncertainties. Faith reduces spiritual uncertainty, but it often increases circumstantial uncertainty because God is going to call us to go places and do things that require total reliance upon God. And in many instances, the more faith the more uncertainty!
Certainty and monotony are spiritual synonyms. Some of us are bored to tears with our faith. And here's why – we've settled for certainty. But if we actually stepped out in faith relationally or financially or spiritually we'd be anything but bored. Go on a mission trip. Share your faith. Start tithing on your income. Quit walking the path of certainty!
Prayer Power
Heavenly Father, we praise You as the God of surprises and UNCOMMON opportunities. Thank You that putting our trust in You allows us to deal with situational uncertainty. Bless each of us with a greater measure of faith that we put into action. Thank You Jesus. Amen and hallelujah!
Link of the Day
Chase the Lion: Embracing Uncertainty – Flash video by Mark Batterson 
Blessings to embrace uncertainty!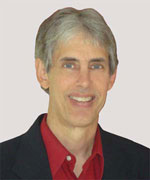 Joseph
Joseph Peck, M.D.
The Time Doctor
Empowering Dreams
Author, I Was Busy, Now I'm Not
www.empower2000.com
Connect – BE Blessed To Be A Blessing
LinkedIn: http://linkedin.com/in/thejournalguy
Facebook: http://facebook.com/thejournalguy
Twitter: http://twitter.com/thejournalguy

SHARE YOUR VICTORIES below!
It is easy, fun, and will inspire others.
There is tremendous power in a testimony. "And they overcame him (the devil) by the blood of the Lamb and by the word of their testimony." – Revelations 12:11
Caring/Sharing
Poem by Hugh Traulsen
If you dare to care, then share!
If you share, pay heed!!
God will reward every good deed!!!