Email Testimony of Ray Boetcher
Working together works. – Dr. Rob Gilbert
Therefore if there is any consolation in Christ, if any comfort of love, if any fellowship of the Spirit, if any affection and mercy, fulfill my joy by being like-minded, having the same love, being of one accord, of one mind. (Philippians 2:1-2)
Will you bless someone today by sharing this testimony?
Yesterday I shared the story of how God used these daily devotionals to keep me in touch with Ray Boetcher and that Ray sent me an email reply the same day I sent my devotional titled "The Spiritual Significance of 400 Years." Here is that email sent by Ray on December 6, 2006:
—————————–
Hey Randy
Just want to say I've enjoyed reading your inspirational messages each day.
And, that it was a pleasure meeting you and spending time talking with you this past August at the Founders Inn (Os Hillman).
Enjoyed your message on the significance of 400 years.  Just wanted to add, and I know you're aware of this, that prior to moving on to Jamestown, those colonist first landed at Cape Henry in Virginia Beach where by proclamation for the crowne, they landed on these shores, erected a cross and dedicated this land to God. America and Israel are the only two countries in the world dedicated to God.
I'm working feverishly with two things going on here in Hampton Roads.
The first in April, we will have a huge celebration of the 400th Anniversary of the First Landing and dedicating this land to God.
Check out the website for all that is in the works at www.theassembly2007.org. Then in May we will have the Greater Hampton Roads Franklin Graham Festival.  Boom, Boom!!!!!  Two major events with God's hands all over them, during this 400th anniversary of the landing of these extraordinary settlers to our land.
Love ya brother, keep up all you are doing.
Ray Boetcher
Publisher of The Church & Good Business Guide newspaper
http://www.TheChurchGuide.com
Prayer Power
Heavenly Father, I praise You as the Great Networker. Thank you for the Christian Business Network of Hampton Roads. Bless each of the families and businesses represented in that. Open the door for me to partner with and bless that network. Thank You Jesus. Amen. 
Link of the Day
Christian Business Network of Hampton Roads [www.christbiznet.com]
Blessings to work together with God's team to make Virginia a bright light for the world in 2007!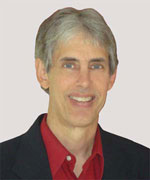 Joseph
Joseph Peck, M.D.
The Time Doctor
Empowering Dreams
Author, I Was Busy, Now I'm Not
www.empower2000.com
Connect – BE Blessed To Be A Blessing
LinkedIn: http://linkedin.com/in/thejournalguy
Facebook: http://facebook.com/thejournalguy
Twitter: http://twitter.com/thejournalguy

SHARE YOUR VICTORIES below!
It is easy, fun, and will inspire others.
There is tremendous power in a testimony. "And they overcame him (the devil) by the blood of the Lamb and by the word of their testimony." – Revelations 12:11
Caring/Sharing
Poem by Hugh Traulsen
If you dare to care, then share!
If you share, pay heed!!
God will reward every good deed!!!