God created us for adventure, for pursuit, and for pioneering. – Eric and Leslie Ludy
"Therefore whoever hears these sayings of Mine, and does them, I will liken him to a wise man who built his house on the rock" (Matthew 7:24)
What does Christ-enabled living look like?
Today we continue our series "When God Writes Your Life Story" about the art of living – Christ-enabled living, impossible living, heroic living.
I feel so fortunate to be living my dream – to be doing what God created me to do – to greet each day with child-like expectation and to live with passion. It's been through extensive journaling and abiding in Jesus that my life purpose and assignment have crystallized. And it's "when you get in alignment with your assignment, God's provision will follow."
August 16 was a day of supernatural convergence from my perspective. Rick Heeren flew into Virginia to officially launch Transformation Virginia. The Call DC took place from 10 am – 10 pm. And I had the privilege to meet in person with Debra Thompson Roedl from Noon – 2 pm at the Marriott Crystal City. Debra is regarded by some as the top internet marketing strategist in the world. She is also a world leader in planning large successful seminars. After meeting with Debra, I went into DC for a short while to witness part of The Call.
Before leaving home on Aug 16, I spent about 3-4 hours, basking in the presence of the Lord, while journaling and listening to iTunes (Bible, praise songs, etc). During my journal time, I spent more than 2 hours reviewing and reflecting on monthly highlights for 2008. Then I had another 90 minutes in the car while driving from Culpeper to Crystal City to pray and reflect even more.
It was during this intense time of abiding and reflecting that the Holy Spirit brought to mind my top five contacts for the past four years. I already knew Rick Heeren was my top new contact in 2006, and in 2007 it was Dr. Jerry Graham. In fact, over the past year, Jerry has been my greatest encourager, #1 mentor, and closest friend. And that's with lots of stiff competition because God has connected me with lots of wonderful people.
In late 2007, Jerry connected me with Ben Stewart when he invited both of us to speak to some Master students at Regent University about our life coaching experiences. In January 2008, Ben helped launch our mastermind team called Team Destiny. Shortly after that, he began formal business coaching for me and my web team to help us develop systems to succeed and grow. Ben later began business coaching for Virginia Morton and her Marching Through Culpeper movie project.
What I didn't know before three days ago were my top new contacts for 2006 and 2008. Now I realize that … (More tomorrow)
Prayer Power
Loving Father, thank You that I am living my dream. Thank You for all the mentors and encouragers You have in my life. Thank You for Your daily dose of grace and mercy that sustains me each and every day. May I be a good steward with all that You have entrusted to me and finish the race strong with my family. Bless my readers to spend ample time resting and reflecting to break through in key areas of their lives. Thank You Jesus. I love You so much. Amen and hallelujah!
Blessings to dream the impossible dream (for God's kingdom sake)!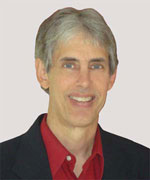 Joseph
Joseph Peck, M.D.
The Time Doctor
Empowering Dreams
Author, I Was Busy, Now I'm Not
www.empower2000.com
Connect – BE Blessed To Be A Blessing
LinkedIn: http://linkedin.com/in/thejournalguy
Facebook: http://facebook.com/thejournalguy
Twitter: http://twitter.com/thejournalguy

SHARE YOUR VICTORIES below!
It is easy, fun, and will inspire others.
There is tremendous power in a testimony. "And they overcame him (the devil) by the blood of the Lamb and by the word of their testimony." – Revelations 12:11
Caring/Sharing
Poem by Hugh Traulsen
If you dare to care, then share!
If you share, pay heed!!
God will reward every good deed!!!