Don't Despise Small Beginnings
God often performs the greatest miracles through the smallest acts of obedience.
And he said to him, 'Well done, good servant; because you were faithful in a very little, have authority over ten cities.' (Luke 19:17)
What is the secret of your future?
Just like many of you, there are days when I feel like I didn't accomplish anything significant. However, when I start my mornings by giving thanks to God for what he did the day before, I'm reminded of the many blessings that came my way.
I'm so humbled to even have my family. In 2000, my family and I were deep in quicksand nearly drowning when Jesus reached out His hand to save us. It was by His grace, not our works, that we were saved. Because of that dramatic rescue, I have a passion to bless families.
In that same year, I read "The Greatest Salesman in the World" by Og Mandino, first published in 1968. That quickly became one of my favorite books of all time. During 2000, I read each of the ten scrolls in that book 90 times a month (three times a day for 30 days) over a span of ten months.
Scroll #3 of that book begins "I will persist until I succeed." Later it states "Henceforth, I will consider each day's efforts as but one blow of my blade against a mighty oak. The first blow may cause not a tremor in the wood, nor the second, nor the third. Each blow, of itself, may be trifling, and seem of no consequence. Yet from childish swipes the oak will eventually tumble. So it will be with my efforts of today."
Consistency matters – doing the little things right, over and over and over – meditating on God's Word morning and night, rejoicing always, praying throughout my day, being thankful to God in everything, arriving on time, listening with compassion, leaving gaps in my daily schedule to allow God to move in unexpected ways during my days.
Prayer Power
Father God, thank You for every person who has chosen to receive these devotionals and reads them. Bless them abundantly. Draw each of them closer to you that they may know how deep and wide Your love really is. Reveal to each the secret of their future so that they may experience miraculous breakthroughs in their families, in their finances, and in their health. Heal the sick. Comfort the broken hearted. Guide them to do the small things right every day. Thank You Jesus. You alone are worthy of our praise. Hallelujah and Amen.
Link of the Day
The Og Mandino Success Story!  [http://www.ogmandino.com/aboutog.htm]
Blessings to be faithful in the little things!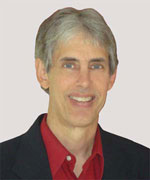 Joseph
Joseph Peck, M.D.
The Time Doctor
Empowering Dreams
Author, I Was Busy, Now I'm Not
www.empower2000.com
Connect – BE Blessed To Be A Blessing
LinkedIn: http://linkedin.com/in/thejournalguy
Facebook: http://facebook.com/thejournalguy
Twitter: http://twitter.com/thejournalguy

SHARE YOUR VICTORIES below!
It is easy, fun, and will inspire others.
There is tremendous power in a testimony. "And they overcame him (the devil) by the blood of the Lamb and by the word of their testimony." – Revelations 12:11
Caring/Sharing
Poem by Hugh Traulsen
If you dare to care, then share!
If you share, pay heed!!
God will reward every good deed!!!