Discover how to LEVERAGE YOUR LIFE and BUSINESS
When you change your thinking, you change your life!
If I could show you how to reach more people (lots more people) with less effort to share your stories, products, and services with the world, would you be interested? If so, keep reading.
Let me ask YOU, yes you, 3 life-changing, world-changing questions:
How can you best communicate with 10's, 100's or even 1000's of people at a time instead of just one?
How can you best LEVERAGE YOUR TIME to do what you already do well?
How can you multiply what you do to potentially see a 30, 60, or 100 fold increase in just 12 months?
I'd like to personally invite you to participate in today's VISIONS777 webinar titled "God's Vision for Leverage." I will be one of the two main speakers. The title of my presenation is "LEVERAGE YOUR LIFE."
CLICK HERE to learn more and REGISTER NOW.
Leverage is one of my 3 passion words along with Journaling and Connecting. I've studied leverage for years and have practiced it. Now it's time to teach others some of the secrets I've learned.
My passion is connecting people, ideas, and resources in Christ for MIRACLES and Webinars are the #1 tool to do that.
Will Green, the other speaker on today's webinar, is an entrepreneur extraordinaire, having owned more than 100 different businesses. In 2010 after a 40-day fast, the Holy Spirit birthed a God-sized vision in Will to be a catalyst to raise up 100 million Word Warriors in America – North, Central, and South America – in the next decade. That takes leverage and lots of it.
During my presentation "LEVERAGE YOUR LIFE", I will share …
5 of the most important life lessons you need to know about LEVERAGE
The 3 mistakes you are making that are keeping you from having what you want
The BIG PICTURE for supernatural leverage
3 simple strategies to GROW YOUR BUSINESS
One simple tip to help you get started outsourcing your work to save you time and money
3 simple daily habits that will TRANSFORM YOUR LIFE
CLICK HERE to learn more and REGISTER NOW.
I hope to see you on the live webinar.
Be sure to have a pen and paper handy so you can take lots of notes. This webinar is power packed with valuable wisdom and knowledge.
Prayer Power
Heavenly Father, thank You for all the people who have already signed up for today's webinar. Thank You for the others who will. I pray that you will open the eyes of understanding of each participant to simple things they can do to leverage their lives and businesses to bear much fruit for the Kingdom of God. We commit the webinar and outcome to You and ask You to do something extraordinary in our lives for your glory. In Jesus' name, I pray. Amen and hallelujah!
Blessings to understand and embrace God's vision for leverage in your life!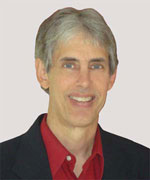 Joseph
Joseph Peck, M.D.
The Time Doctor
Empowering Dreams
Author, I Was Busy, Now I'm Not
www.empower2000.com
Connect – BE Blessed To Be A Blessing
LinkedIn: http://linkedin.com/in/thejournalguy
Facebook: http://facebook.com/thejournalguy
Twitter: http://twitter.com/thejournalguy

SHARE YOUR VICTORIES below!
It is easy, fun, and will inspire others.
There is tremendous power in a testimony. "And they overcame him (the devil) by the blood of the Lamb and by the word of their testimony." – Revelations 12:11
Caring/Sharing
Poem by Hugh Traulsen
If you dare to care, then share!
If you share, pay heed!!
God will reward every good deed!!!