Discover How To Improve Family Dynamics Over the Holidays
Yesterday, my good friend and colleague, Dr. Jerry Graham, notified about 1,400 of his and Ben Stewart's contacts about a free teleclass by Veronica Karaman on Nov 18 at 1 pm EST.
Veronica will be sharing "5 Secrets to Turning Strife-filled Family Dynamics into Fresh Family Connections–with Joy—and Immediately!"
Because I feel this may prove to be quite valuable to many of my followers, especially during the upcoming holiday season, I decided to pass along Jerry's message to you. Here it is:
"Using the Shots of Joy approach which I discovered through seven years of care-taking my elderly mother who is now in heaven, I transformed my relationship with the person who was my greatest challenge. What began as a struggle with the most impossible relationship in my life ended up with Mom becoming my best friend." Veronica Karaman
How are the family dynamics at your house during Thanksgiving and Christmas? Could they be improved?
A troublemaker plants seeds of strife. (Prov. 16:28a; NLT)
From time to time I have the opportunity to bring to your attention a program that I feel is something you should know about. This is just such an occasion.
Sharon and I are friends with Veronica Karaman, largely through our church and through Regent University. Veronica is a golf professional, having taught thousands of people how to connect to their power in the golf swing. She is an educator, and as such wrote and delivered a program ("God's Way to an A") in several venues which trained over 6,000 students to become academic champions. Veronica is also a certified life coach where she has specializes in helping people connect with their most authentic self and live powerfully from that place. She sums it all up by saying, "For the last 25 years I have been passionate about identifying and releasing the true champion in people." Veronica currently lives in Pinehurst, NC.
Veronica tells me that she has written a new program directed at ministering to family dynamics challenges (which are typically exacerbated during the holiday season), and has seen incredible fruit come from those who have been exposed to her new and very innovative approach to an age-old problem. She claims that this program is for anyone who has stressful family dynamics and would like to create some fresh family joy this Thanksgiving and Christmas holiday season.
Veronica writes, "My approach to helping people create fresh relationship connections is all based on the champion mindsets I learned as a professional athlete. As a golfer, I had to learn how to quickly release a bad shot and set up for a brand new shot within just a few minutes. I also learned that the best place to hit a great shot is from the most impossible lie." She goes on…"It's all about your mindset. If you get stuck behind a tree, you can give up, or you can create a shot. It's the same with people. You can't change the reality of your situation or the past, but you can create a brand new shot — right now."
If you recognize the family situations that Veronica is talking about, I encourage you to go to today's link and register to join Veronica for a free 60-minute teleclass on Wednesday, November 18 at 1:00 pm EST (10a PST) to create fresh family joy this holiday season. (Can't make it live? No problem, register anyway and Veronica will send you the recording.)
Prayer Power
Father, I ask that you bless Veronica as she reaches out to those folks for whom the upcoming holidays are anything but times of joy. Draw to her those that would be willing to try something new in their pursuit of different results.
Link of the Day
Shots of Joy by Veronica Karaman
Blessings on you as you proactively take steps to make the holidays different this year!
Jerry & Sharon Graham
The Coaching Pair
P.S. Under the new FTC guidelines I must reveal that I am an affiliate of Veronica's for this teleseminar and while I have received no consideration or gifts from her, should you decide to invest in her program, I will receive a referral fee.
——————————————–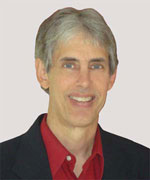 Joseph
Joseph Peck, M.D.
The Time Doctor
Empowering Dreams
Author, I Was Busy, Now I'm Not
www.empower2000.com
Connect – BE Blessed To Be A Blessing
LinkedIn: http://linkedin.com/in/thejournalguy
Facebook: http://facebook.com/thejournalguy
Twitter: http://twitter.com/thejournalguy

SHARE YOUR VICTORIES below!
It is easy, fun, and will inspire others.
There is tremendous power in a testimony. "And they overcame him (the devil) by the blood of the Lamb and by the word of their testimony." – Revelations 12:11
Caring/Sharing
Poem by Hugh Traulsen
If you dare to care, then share!
If you share, pay heed!!
God will reward every good deed!!!