Day of Prayer for the Persecuted Church
"It is change, not time, that turns fools into wise men, and sinners into saints." – A.W. Tozer
My little children, let us not love in word or in tongue, but in deed and in truth. (1 John 3:18)
Do you have a heart for your suffering brothers and sisters in the world?
Sunday November 12, 2006 was the annual International Day of Prayer for the Persecuted Church. About 150 nations of the world held some type of prayer service.
In Culpeper Virginia, the Persecution Project Foundation hosted this event at the Culpeper United Methodist Church. The outstanding keynote speaker was Court Wood, co-founder of "In Jesus' Name Ministries." Only about 50 people showed up, which was quite disappointing. In my opinion the church should have been full. The good news is that 5 teenagers came from our local Rize Up club.
My initial impression regarding this poor turnout was that the vast majority of American Christians are apathetic about their suffering brothers and sisters abroad. The next morning, however, the Holy Spirit convicted me for not inviting anyone personally myself. God has really been working on me recently to bring my heart in alignment with what matters most to him.
In the story of the Good Samaritan (Luke 10:30-37), Jesus gives apt teaching on what people live for in the year 2006. He says there are three very different choices and that every human being has taken on as his moral world view.
The first world view is the robber's. He lives according to 'what is yours is mine.' The second is the priest's and the temple assistant's. They live according to the view that 'what is mine is mine.' It's not my problem. Why should I care about Christians in North Korea or Sudan? I'm OK here! This is a religious and not a Christian attitude.
However, God is the founder of the 'give it away movement'. He gave away Jesus! And Jesus gave away forgiveness for sin, hope, peace, life and an eternal future. Jesus lived his life on earth demonstrating 'what is mine is yours.' As followers of Jesus Christ we are now called to give away the blessing there is in prayer and again take part in the world's largest prayer group in November.
Prayer Power
Forgive me LORD for my past apathy about my suffering brothers and sisters around the world. I finally realize that when they are being persecuted, so are You. I'm so sorry. Now I feel Your pain and suffering. Thank You for using the Persecution Project Foundation as an instrument to bring hope and relief to so many people in Sudan. Thank You for the Voice of the Martyrs. Thank You for In Jesus' Name Ministries. Thank You for all the people around the world who are loving Your children in deed and truth. Bless them. Thank You Jesus. Amen.
Link of the Day
International Day of Prayer for the Persecuted Church [http://www.idop.org]
Blessings to have a heart of compassion for children of God around the world!
Your Daily Blessing News
Why not forward this email to your friends and church? Why not give that wonderful vision that we are one in Christ and that we care for each other?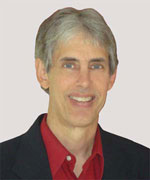 Joseph
Joseph Peck, M.D.
The Time Doctor
Empowering Dreams
Author, I Was Busy, Now I'm Not
www.empower2000.com
Connect – BE Blessed To Be A Blessing
LinkedIn: http://linkedin.com/in/thejournalguy
Facebook: http://facebook.com/thejournalguy
Twitter: http://twitter.com/thejournalguy

SHARE YOUR VICTORIES below!
It is easy, fun, and will inspire others.
There is tremendous power in a testimony. "And they overcame him (the devil) by the blood of the Lamb and by the word of their testimony." – Revelations 12:11
Caring/Sharing
Poem by Hugh Traulsen
If you dare to care, then share!
If you share, pay heed!!
God will reward every good deed!!!