Day #10 of 30 Days to Breakthrough – Live on PURPOSE!
Welcome to Day #10 of your "30 Days To Breakthrough" journey.
For the past two days we discussed the importance to BE Outstanding and SIMPLIFY. Today our topic is Live on PURPOSE!
QUOTE
"Purpose powers passion!" – John G. Miller
LESSON
One of the things that kept me going through significant trials over the past few years is knowing my life purpose.
To live on purpose, you must know your purpose.
If you haven't already done so, I suggest you write out your life purpose statement and then read that frequently. Keep it short. It doesn't have to be perfect or final. It just needs to be. Over time you will refine that.
If the ladder isn't leaning against the right wall, it doesn't matter how fast you climb it.
Besides knowing your life purpose, it's important to live each day, week, month, and year on purpose. Having written goals helps you do that.
What would you do if you knew you had one month to live?
In the Spring of 2009 I read a book called "One Month To Live" by Kerry and Chris Shook. That had a profound impact on me. I particularly liked this Day 1 assignment:
As quickly as possible, without thinking too hard or too long, make a list of five things you'd change about your life if you knew you only had a month to live. Choose at least one to begin changing today, right now.
Give that a try and see what happens. This "30 Days To Breakthrough" is fruit of my doing that.
QUESTION (write down what comes to your heart)
Lord, what one thing do you recommend I change about my life this month?
LINK of the Day
One Month To Live – Kerry and Chris Snook's online resource
PRAYER
Heavenly Father, thank You for the precious gift of life. Help me to know and live the purpose you created me for. Teach me to live each day with a sense of urgency, as if I had only one month to live. In Jesus name, I pray. Amen.
Blessings to live on purpose!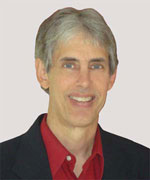 Joseph
Joseph Peck, M.D.
The Time Doctor
Empowering Dreams
Author, I Was Busy, Now I'm Not
www.empower2000.com
Connect – BE Blessed To Be A Blessing
LinkedIn: http://linkedin.com/in/thejournalguy
Facebook: http://facebook.com/thejournalguy
Twitter: http://twitter.com/thejournalguy

SHARE YOUR VICTORIES below!
It is easy, fun, and will inspire others.
There is tremendous power in a testimony. "And they overcame him (the devil) by the blood of the Lamb and by the word of their testimony." – Revelations 12:11
Caring/Sharing
Poem by Hugh Traulsen
If you dare to care, then share!
If you share, pay heed!!
God will reward every good deed!!!