One day of favor (from the King) can be worth a lifetime of labor!
"My Lord, if I (Abraham) have now found favor in Your sight, do not pass on by Your servant." (Genesis 18:3)
Wow! Wow! Wow! Something amazing happened yesterday (Sep 12) in the hospital (marketplace) where I work. I was exposed to an idea (revelation) that can rapidly and radically transform the schools in Culpeper and Virginia. One revelation can change your life or city forever!
The word "favor" appears 96 times in the NKJV version of the Bible. The very first time this word appears in the Bible (Law of First Mention) is Genesis 18:3. In this passage, the LORD sent three angels (messengers) to Abraham to tell him that his wife Sarah would have a son within a year. Through the son of promise, Abraham would "become a great and mighty nation, and all the nations of the earth shall be blessed in him" (Genesis 18:18).
This week's topic is Hunger for the Word. There is power in the Word. Early yesterday morning I listened to Psalms 1-73 on two Bible CD's while driving to Giles County where I work. A few hours later when I walked into Carilion Giles Memorial Hospital, I ran into Jackie Porterfield, one of the nursing supervisors. I learned from her that the day before (9-11), the Billy Graham Evangelistic Association had a special on TV sharing its goal to train and send a "Daniel" into every school.
Then yesterday afternoon about 10 minutes before I left work for a scheduled haircut, the Holy Spirit miraculously led me to the website for "Dare to be a Daniel" when I wasn't even looking for it. All I was doing was analyzing the reports for the past few days for these devotionals. A recent devotional link led me to the "Daniel" website.
What's even more amazing is that on September 9th, I heard DANIEL Chinen speak in person for the very first time at the Transformation North Carolina conference. A few years ago, Daniel went to Argentina for the Harvest Evangelism youth mission trip. When he returned home, he told his father (Pastor Cal Chinen) that he wanted to reach every student in his high school in Hawaii for Jesus. God used this high school senior to not only impact his own high school, but every single high school in Hawaii, and also the government, businesses, and churches.
Who can you share this message with to plant seeds to transform the schools in your community?
Prayer Power
Father God, I praise You as the God of revelation. Thank You for this new revelation on how we can reach all of our schools for Jesus. Thank You for Your Word which is "living and powerful, sharper than any two-edged sword, piercing even to the division of soul and spirit, and of joints and marrow, and is a discerner of the thoughts and intents of the heart" (Hebrews 4:12). Raise up Daniels for every school in Culpeper in 2006 and then for every school in Virginia in 2007. May every knee in Virginia soon bend and every tongue confess that You are LORD! Thank You Jesus. Amen.
Link of the Day
"Dare to be a Daniel" [http://www.daretobeadaniel.com] – This is a very exciting website for those who want to see their schools reached for Jesus
Your Daily Blessing News
We'll continue this exciting story tomorrow when I share how Josh Orndorff, a rising high school senior from Culpeper, went to Argentina in July 2006 for the Harvest Evangelism youth mission trip and became friends with Daniel Chinen.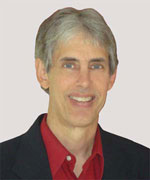 Joseph
Joseph Peck, M.D.
The Time Doctor
Empowering Dreams
Author, I Was Busy, Now I'm Not
www.empower2000.com
Connect – BE Blessed To Be A Blessing
LinkedIn: http://linkedin.com/in/thejournalguy
Facebook: http://facebook.com/thejournalguy
Twitter: http://twitter.com/thejournalguy

SHARE YOUR VICTORIES below!
It is easy, fun, and will inspire others.
There is tremendous power in a testimony. "And they overcame him (the devil) by the blood of the Lamb and by the word of their testimony." – Revelations 12:11
Caring/Sharing
Poem by Hugh Traulsen
If you dare to care, then share!
If you share, pay heed!!
God will reward every good deed!!!