Sunday Inspiration: Crucial Conversations
"If you don't talk it out, you will act in out." – Joseph Grenny
My friend Dr. Joseph Umidi, founder of Lifeforming Leadership Coaching, says "Relationships are the currency of the Kingdom of God and conversations are the currency of relationships."
On August 14 and 15, I had the privilege of attending the 20th annual Global Leadership Summit with my brother and his wife in Maryland. This was sponsored by Willow Creek Association.
All of the speakers were outstanding, but one of my favorites was Joseph Grenny, co-author of Crucial Conversations: Tools for Talking When Stakes Are High. Joseph is a four-time New Times best-selling author and an expert in influence, communication, and organizational change.
Here are some highlights I wrote down from Joseph's speech titled "Mastering the Art of Crucial Conversations":
The power of a group is a function of the purity of its motives.
Opportunities for crucial conversations occur when stakes are high, opinions vary, and emotions run strong.
Anytime you find yourself stuck, stop and ask "What crucial conversation are we not holding or not holding well?"
A crucial conversation is a problem that needs to be worked out through dialogue. If you don't talk it out, you will act it out.
Myth: You often have to choose between telling the truth and keeping a friend. (i.e. You will lose a friend if you tell the truth.)
Crucial conversations are either a pit or a path.
Your job as a leader is to identify the top 2-3 conversations in your organization to achieve your mission.
Candor is never the problem. People never become defensive about what you're saying, but rather how you say it.
Make is safe. You have two tasks in the hazardous half-minute: 1) Establish mutual purpose (e.g. "You know I care about your goals.") and 2) Establish mutual respect (e.g. "You know that I care about you.")
And here is what the Amazon review of the book says:
When stakes are high, opinions vary, and emotions run strong, you have three choices: Avoid a crucial conversation and suffer the consequences; handle the conversation badly and suffer the consequences; or read Crucial Conversations and discover how to communicate best when it matters most. This wise and witty guide gives you the tools you need to step up to life's most difficult and important conversations, say what's on your mind, and achieve positive outcomes that will amaze you. You'll learn how to:

Prepare for high-impact situations with a six-minute mastery technique
Make it safe to talk about almost anything
Be persuasive, not abrasive
Keep listening when others blow up or clam up
Turn crucial conversations into the action and results you want

Whether they take place at work or at home, with your neighbors or your spouse, crucial conversations can have a profound impact on your career, your happiness, and your future. With the skills you learn in this book, you'll never have to worry about the outcome of a crucial conversation again.
Prayer Power
Heavenly Father, thank You for Bill Hybels and his vision for The Global Leadership Summit twenty years ago. Thank you for the opportunity to participate this year. Thank you for Joseph Grenny and his powerful message about crucial conversations. Help me and those who read this message to learn to initiate and maximize crucial conversations. In Jesus' name, I pray. Amen and hallelujah!
More blessings
1) "You Become What You Think About" with Vic Johnson (webinar replay)

Blessings to learn to initiate and maximize crucial conversations!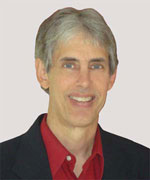 Joseph
Joseph Peck, M.D.
The Time Doctor
Empowering Dreams
Author, I Was Busy, Now I'm Not
www.empower2000.com
Connect – BE Blessed To Be A Blessing
LinkedIn: http://linkedin.com/in/thejournalguy
Facebook: http://facebook.com/thejournalguy
Twitter: http://twitter.com/thejournalguy

SHARE YOUR VICTORIES below!
It is easy, fun, and will inspire others.
There is tremendous power in a testimony. "And they overcame him (the devil) by the blood of the Lamb and by the word of their testimony." – Revelations 12:11
Caring/Sharing
Poem by Hugh Traulsen
If you dare to care, then share!
If you share, pay heed!!
God will reward every good deed!!!