Sabbath Inspiration: Crafting Your Life into a Work of Art
This past week, Gary Beaton and I had the privilege of hosting Phil Zaldatte on a live global broadcast titled "Intentional Creation: Partnering with Heaven to Change Your Reality [http://webinars777.com/intentional-creation/]". Phil invited Steve Maddox and Aaron Evans to be guest panelists. Phil's message was profound and the panelist interaction was inspiring and enlightening and well received by the live audience.
It's interesting that Phil Zaldatte and Steve Maddox were John Paul Jackson's first two spiritual sons and traveled around the world with him for about seven years, learning to interpret dreams and transform people's lives. Phil is the most gifted person I personally know to interpret dreams.
During the broadcast, Phil shared this excerpt from Erwin McManus' book titled 'The Artisan Soul: Crafting Your Life into a Work of Art".
We have been given a gift — the ability to dream
We have been given a curse — the ability to dream
The dream is meant to be the beginning, not the end.
The dream is our hope for the future.

Our dream of love
Our dream of significance
Our dream of sobriety
Our dream for a better world
Our dream of success
Our dream for a better us

When we imagine but do not create we are left with an overwhelming sense of dissatisfaction. When we imagine a better world and do not risk to create it, we find no fulfillment in our success. When we imagine ourselves as better, or different than we are, but do not change we are in danger of despair and hopelessness. Humans must create, not only to express ourselves but to find ourselves.
Isn't that inspiring and scary, both at the same time? Does that rock your boat and challenge your beliefs? On a scale of 0-10, how you are doing with your God-given creativity?
Here in an excerpt from The Artisan Soul that I read this morning:
Too many believe the lie that God commands and humans obey. It's just not that simple. This view is destructive and demeaning, a distortion of God's intention for humanity.

To create is to be human.
To create is to fulfill our divine intention.
To create is to reflect the image of God.
To create is an act of worship.

So who is an artist? Anyone who has a soul. What are the qualifications to be an artist? You guessed it — having a soul.

The Artisan Soul is for everyone who cannot escape the gnawing realization that their life is unfilled.
If you feel frustrated with your life, then read The Artisan Soul for profound inspiration and revelation.
If you are in a major transition right now, I encourage you to watch the video replay for "Intentional Creation: Partnering with Heaven to Change Your Reality" with an inspiring and encouraging message by Phil Zaldatte about TRANSITIONS.
Click here to watch the replay for "Intentional Creation: Partnering with Heaven to Change Your Reality".
During this broadcast, Phil will discuss:
Crafting your life into a work of art
The significance of the year 2015 or 5775 on the Hebrew calendar
Seasons of transition
Principles of transition
The 3 primary stages of transition
The pathway to your greatest potential
Near the end of his message, Phil shares the Lion Chaser's Manifesto. You will really enjoy that bold call to action.
Blessings to craft your life into a Work of Art!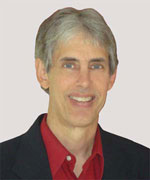 Joseph
Joseph Peck, M.D.
The Time Doctor
Empowering Dreams
Author, I Was Busy, Now I'm Not
www.empower2000.com
Connect – BE Blessed To Be A Blessing
LinkedIn: http://linkedin.com/in/thejournalguy
Facebook: http://facebook.com/thejournalguy
Twitter: http://twitter.com/thejournalguy

SHARE YOUR VICTORIES below!
It is easy, fun, and will inspire others.
There is tremendous power in a testimony. "And they overcame him (the devil) by the blood of the Lamb and by the word of their testimony." – Revelations 12:11
Caring/Sharing
Poem by Hugh Traulsen
If you dare to care, then share!
If you share, pay heed!!
God will reward every good deed!!!