Cooling Off on Prayer (TBNTP)
For you to pray at all times is the will of God, not just a good idea!
"Then He (Jesus) spoke a parable to them, that men always ought to pray and not lose heart." (Luke 18:1)
How is your relationship with God?
Have you cooled off on prayer?
If so, how can you change that?
Some people used to have a good prayer life, but then things changed. They no longer pray like they used to, and they feel ashamed. Almost every follower of Jesus Christ at some time has experienced this.
What causes these ups and downs in our prayer life? Why do we lose interest in prayer? Why do we stop praying? One reason is that we get too comfortable. It's human nature. When the storms of life rage and the winds howl, everybody on board is praying like crazy.
There is a sad recurring theme running throughout the Old Testament. God blesses His children, and they forget Him. Then they get into big trouble and beg for help, so God blesses them again. They forget Him again. Trouble ensues. This cycles continue to repeat itself, over and over.
By having a daily prayer routine, we can break this bad pattern. We can remember to pray the same way we remember anything else that matter to us – by writing prayer into our daily schedule. The time of day doesn't matter, so long as we keep it faithfully. In addition to a time, it's also important to establish a place to pray and meet with the LORD.
But for many followers of Jesus, the problem with prayer is not a lack of time or place. It's old-fashioned sin. If we do not live in submission to God, we lose the sense of warmth and closeness with Him. We can have no deep ongoing fellowship with God unless we obey Him – totally.
Prayer Power
Heavenly Father, it's the purpose of man to glorify You by enjoying Your presence. Through prayer, may I practice the presence of God throughout my days, no matter where I am and no matter what I am doing. Bless the people who read this message to write prayer into their daily schedules. Draw them close to You. Bless Culpeper Virginia with a 24-7 prayer room. Thank You Jesus. Amen.
Link of the day
Frequently Asked Questions about 24-7 Prayer
Blessings to never cool off on prayer!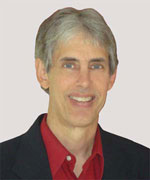 Joseph
Joseph Peck, M.D.
The Time Doctor
Empowering Dreams
Author, I Was Busy, Now I'm Not
www.empower2000.com
Connect – BE Blessed To Be A Blessing
LinkedIn: http://linkedin.com/in/thejournalguy
Facebook: http://facebook.com/thejournalguy
Twitter: http://twitter.com/thejournalguy

SHARE YOUR VICTORIES below!
It is easy, fun, and will inspire others.
There is tremendous power in a testimony. "And they overcame him (the devil) by the blood of the Lamb and by the word of their testimony." – Revelations 12:11
Caring/Sharing
Poem by Hugh Traulsen
If you dare to care, then share!
If you share, pay heed!!
God will reward every good deed!!!