Sunday Inspiration: Conquer Fear
"If you think you can, you can. If you think you can't, you're right." – Mary Kay Ash
As mentioned before, that this year got off to an explosive start for me, which I attribute mostly to two things: 1) the 12-week Maximum Momentum course I participated in during the last quarter of 2013 and 2) my I Was Busy, Now I'm Not coaching program launched on January 1.
While leading the Maximum Momentum course, Vic Johnson referred me to the book Conquer Fear by Lisa Jimenez. That was so good, I read it in a few days. It's the best book about conquering fear I have ever read.
Lisa says:
Fear is the dominant problem in your life today.
When your fear of success or fear of failure is exposed, you breakthrough their control over you.
Your belief system is the driving force behind your behaviors and your results.
A few weeks ago while journaling during my sacred time, I was prompted to contact Lisa to ask to host her on a webinar. When I did, she gladly agreed. I am so excited about this.
The Conquer Fear webinar is scheduled for Tuesday March 4 at Noon EST. To learn more and to register, see:
http://webinars777.com/conquer-fear
Lisa Jimenez is one of the leading experts in the world teaching how to conquer fear. She says, "Fear is the dominant problem in your life today. When your fear of success or failure is exposed, you break through their control over you."
The two questions Lisa had to answer in order to conquer her fear are the same two questions you will be able to answer after watching this webinar.
1) Which fear has the most control over me and my behaviors? Is it the fear of failure, fear of rejection, or fear of success, or all three?
2) How do I interrupt the bad habits that I have developed as a means to protect from this fear?
Discover how to:
Identify self-limiting beliefs
Break through negative programming
Conquer procrastination and self-sabotage
Raise your self-esteem and confidence level
Create more loving relationships
Experience more excitement and enjoyment
Build momentum to stay motivated and on fire about your goals
Raise your success to significance
Make your dreams become realities
Live a fulfilling life that you love
On this web page, I also have some short powerful videos with Lisa as well as 7 Truths to Conquer Fear. Enjoy!
http://webinars777.com/conquer-fear
More blessings
1) Son of God – This movie began showing in 3,000 theaters across America on Feb 28
This major motion picture event — an experience created to be shared among families and communities across the U.S. — brings the story of Jesus' life to audiences through compelling cinematic storytelling that is both powerful and inspirational. Told with the scope and scale of an action epic, the film features powerful performances, exotic locales, dazzling visual effects and a rich orchestral score from Oscar®-winner Hans Zimmer. Portuguese actor Diogo Morgado portrays the role of Jesus as the film spans from his humble birth through his teachings, crucifixion and ultimate resurrection.
2) The Power of Your Subconscious to Create Massive Wealth with Lisa Jimenez
3) Ludovico Einaudi: In a Time Lapse, live from home – Soaking music
Blessings to conquer your fears to live your dreams!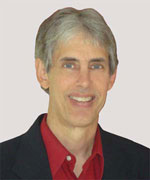 Joseph
Joseph Peck, M.D.
The Time Doctor
Empowering Dreams
Author, I Was Busy, Now I'm Not
www.empower2000.com
Connect – BE Blessed To Be A Blessing
LinkedIn: http://linkedin.com/in/thejournalguy
Facebook: http://facebook.com/thejournalguy
Twitter: http://twitter.com/thejournalguy

SHARE YOUR VICTORIES below!
It is easy, fun, and will inspire others.
There is tremendous power in a testimony. "And they overcame him (the devil) by the blood of the Lamb and by the word of their testimony." – Revelations 12:11
Caring/Sharing
Poem by Hugh Traulsen
If you dare to care, then share!
If you share, pay heed!!
God will reward every good deed!!!