Changing Your Perspective
God's promises are "Yes" and "Amen!"
And Jesus said unto them "Because of your unbelief" (Matthew 17:20)
What steps can you take to change your perspective?
Our perspective makes a tremendous difference. God wants us to see things from His heavenly perspective and then pray accordingly. God is sovereign. He?s in charge. He?s in control even when circumstances around us seem out of control. If we look up to heaven and put our faith in God, we will find that His promises never fail.
This week I?m on a relaxing vacation in Cancun Mexico with my wife and parents. I had hoped to get a week ahead with my devotionals before leaving home, but that didn?t happen. Then I planned to start writing a daily devotional yesterday while at our resort in Cancun, but God had other plans and blessings in store for me.
I got up at 6 AM yesterday intent to start, but quickly found out the Internet café did not open until 7 AM. While waiting patiently at the outdoor pool, God blessed me to see the sun rise over the ocean. Wow! At 7 AM, I bought my Internet card, but soon discovered the main server was not working properly. After 15 minutes of getting nowhere, I realized I now had insufficient time before our scheduled morning excursion, so I went back to the pool to watch my wife swim and cater to her needs. She appreciated that.
Vacations are extremely important. By stepping away from our routines and the busyness of our lives, we gain a fresh perspective. Being still allows us to clear our minds of seemingly important things, which then allows God to reset our agendas and goals. Vacations help us appreciate the beauty of God's creation. They restore our souls, hopes, and dreams. 
Prayer Power
Most gracious, heavenly Father, thank You for this vacation at a gorgeous resort in a beautiful part of Mexico. While, I'm here, bless me with uncommon ideas and experiences to shatter spiritual strongholds in Virginia. Bless those who receive this message with the discipline to take regular vacations to renew their minds. Thank You Jesus. Amen.
Link of the Day
Americans need more vacation — and so do our laptops
[www.sfgate.com/cgi-bin/article.cgi?f=/chronicle/archive/2004/08/01/TRGUT7SDDJ1.DTL]
Blessings to renew your mind with regular vacations!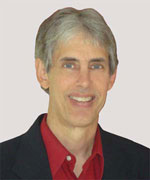 Joseph
Joseph Peck, M.D.
The Time Doctor
Empowering Dreams
Author, I Was Busy, Now I'm Not
www.empower2000.com
Connect – BE Blessed To Be A Blessing
LinkedIn: http://linkedin.com/in/thejournalguy
Facebook: http://facebook.com/thejournalguy
Twitter: http://twitter.com/thejournalguy

SHARE YOUR VICTORIES below!
It is easy, fun, and will inspire others.
There is tremendous power in a testimony. "And they overcame him (the devil) by the blood of the Lamb and by the word of their testimony." – Revelations 12:11
Caring/Sharing
Poem by Hugh Traulsen
If you dare to care, then share!
If you share, pay heed!!
God will reward every good deed!!!