Caren Does Her First Triathlon
We create a world for ourselves by the words we speak!
"The words that I speak to you are spirit, and they are life." (John 6:63b)
What goals do you have regarding your physical health?
Who is holding you accountable to those?
For years, I told Caren (my daughter) that some day she would compete in triathlons. Caren's response to me was always "Never!" However, Julia (my wife) and I both loved doing triathlons and modeled that for her. In fact, when Caren was one year old, I used to put her in a special seat on the back of my bike while I trained.
Julia did her very first triathlon in Richmond Virginia in 1982 – 25 years ago. That event involved a 35 mile bike ride, followed by a 1 mile swim in a pool, and concluded with a 10 mile run. Julia took 5 hours and finished dead last out of about 87 competitors. She was in very good shape, but had not trained adequately for such a long event.
The next year, I did that same triathlon with Julia to support her. That was my first triathlon ever. I trained hard for 3 months. Learning to swim for distance was difficult for me because I never was on any swim teams as a kid.
How did we do? Julia knocked an hour off her time from the year before and finished high in her age group standings. I finished in 3 hours and 25 minutes, despite a major bike crash. Half way through the bike ride, I was in the lead with the front bike group averaging 28 mph before two people crashed right in front of me. While I managed to dodge those two bikers, I ended up crashing into a race marshal car, destroying my bicycle. I ran to the turn around point 100 yards ahead, begged a total stranger to borrow his bike, and rode back 17.5 miles to the transition point without clips on my pedals. What is the moral of this story? Don't give up!
For more than 15 years, I continued to compete sporadically in triathlons. However, my wife remained consistent in her training. In fact, in 2003 and 2004, she competed in two half-Ironman triathlons (1.2 mile swim, 56 mile bike, 13.1 mile run). Julia frequently wins her age group. She has qualified for "Nationals" several years in a row now. What is the moral of her story? Consistency pays off.
But Julia's healthy lifestyle throughout her life has done more than just keep her healthy. It has helped keep our family healthy and has inspired many women to take better care of themselves.
On Saturday June 23, Julia convinced Jane Dodson, our friend across the street, to compete in the Charlottesville Sprint Triathlon taking place the next morning. Not only did Jane agree to do her first triathlon, but she convinced her two kids to do likewise. That led to Caren signing up too, despite the fact that she had not trained for any of the three events. Caren's participation in a sport Julia loves was perhaps Julia's greatest birthday gift ever. June 25 was her 50th birthday.
Now Caren and our three neighbors all have "triathlon fever." They already signed up for another triathlon in July in Richmond. And they are infectious. My son and at least two of his friends want to do triathlons now. This week Caren began training hard for all three triathlon events.
Prayer Power
Abba, Father, You are so amazing. Your goodness overwhelms me day after day. Thank You for blessing our family with peace in our home and good health. May Your love, joy, and peace in us rapidly spread throughout Virginia. Encourage those reading this message to know that breakthroughs are around the corner for them too. Thank You Jesus. We love You and bless Your holy name! Amen.
Link of the Day
Photos from Charlottesville Sprint Triathlon [http://www.yourdailyblessing.com/content.cfm?id=2362]
Blessings to be consistent in caring for your body, the temple of the Holy Spirit!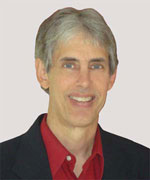 Joseph
Joseph Peck, M.D.
The Time Doctor
Empowering Dreams
Author, I Was Busy, Now I'm Not
www.empower2000.com
Connect – BE Blessed To Be A Blessing
LinkedIn: http://linkedin.com/in/thejournalguy
Facebook: http://facebook.com/thejournalguy
Twitter: http://twitter.com/thejournalguy

SHARE YOUR VICTORIES below!
It is easy, fun, and will inspire others.
There is tremendous power in a testimony. "And they overcame him (the devil) by the blood of the Lamb and by the word of their testimony." – Revelations 12:11
Caring/Sharing
Poem by Hugh Traulsen
If you dare to care, then share!
If you share, pay heed!!
God will reward every good deed!!!