When your city gets a heart for God's city (Jerusalem), then God will get a heart for your city. – Jeff Bernstein
The LORD loves the gates of Zion more than all the dwellings of Jacob. (Psalm 87:2)
The #1 key contact the LORD blessed me with this year is Jeff Bernstein, a messianic Jew and the founder of Gates of Zion. Since I met Jeff in April in Brooklyn New York and reached out to bless him, I have experienced incredible breakthroughs in many areas of my life – in my marriage, in my job at the hospital, with my web work, and with Pray Culpeper and Transformation Virginia.
Helping get Jeff's daily devotionals going played a key role in starting my own devotionals, something I had wanted to do for more than a year. More importantly, Jeff is providing private tutoring for me to learn the importance of blessing Israel.
God is richly rewarding my obedience in doing this weekly series about blessing Israel and the Jewish people. I do a lot of journaling using my computer. Yet I can't keep up with all that God is doing around me. The gates of heaven are open and God's blessings are pouring out. In just the first two days of this week, I added almost 40 new pages to my journal. On September 26, my mother's birthday, God opened a new door for me to impact the healthcare systems of Chad and Sudan, two of the darkest countries on planet earth.
Jeff Bernstein is flying from New York City to Culpeper this coming weekend to bless our city. He will preaching at Novum Baptist Church in Madison at 8:30 AM and 11 AM on Sunday October 1. At 3 PM on October 1, Jeff will be speaking at the Best Western in Culpeper for the International Day to Pray for the Peace of Jerusalem. The evening of October 1 starts Yom Kippur, the holiest day in the entire Jewish calendar.
Are you coming to come hear Jeff speak when he visits Virginia on October 1?
Who else can you invite to receive uncommon favor from the King?
Prayer Power
Abba, I pray that You will send many people to hear Jeff Bernstein preach, teach, and pray on October 1. Bless his entire visit and may everyone who comes be blessed to see the work of the LORD. The LORD Almighty is with us. Anoint Jeff to start a spiritual tremor that first shakes Virginia and then the entire world. Bless our city (Culpeper) to have a heart for Your city (Jerusalem). Thank You Jesus. Amen.
Blessing of the Day
1) International Day to Pray for the Peace of Jerusalem
2) G. Gordon Liddy Interview with Yochanan Ben Yehuda
Related Articles
Blessings to capture God's heart with your love for Israel!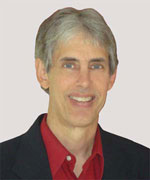 Joseph
Joseph Peck, M.D.
The Time Doctor
Empowering Dreams
Author, I Was Busy, Now I'm Not
www.empower2000.com
Connect – BE Blessed To Be A Blessing
LinkedIn: http://linkedin.com/in/thejournalguy
Facebook: http://facebook.com/thejournalguy
Twitter: http://twitter.com/thejournalguy

SHARE YOUR VICTORIES below!
It is easy, fun, and will inspire others.
There is tremendous power in a testimony. "And they overcame him (the devil) by the blood of the Lamb and by the word of their testimony." – Revelations 12:11
Caring/Sharing
Poem by Hugh Traulsen
If you dare to care, then share!
If you share, pay heed!!
God will reward every good deed!!!