Sunday Inspiration: But Lord – A Scriptural Look At Popular Christian Beliefs
On October 3, 2013, my friend Dr. Jerry Graham asked me for a favor – to read his new book and write a review. I gladly agreed.
A few days later when I sat down to read the book, I devoured it in one sitting. I found it fascinating. God's timing is so amazing because what Jerry discussed fit in so well with what Cody Francis has been teaching during his Bible prophecy seminars in Culpeper over the past 4 weeks.
Jerry's new book is titled "But Lord: A Scriptural Look At Popular Christian Beliefs."
Here's a segment of the book's description:
Did you ever ask —
But Lord, didn't Jesus come to do away with the law?
But Lord, didn't Paul teach that the law was for the Jews only?
But Lord, don't we live in the age of grace rather than law?
But Lord, didn't Paul say the law was a curse?
But Lord, didn't you say that all foods were OK to eat?
The purpose of this book is not to present dogmatic answers to questions like the above, but coming from the belief that Scripture best explains Scripture, to simply pull some relevant Scripture passages together to allow the reader to draw his/her own conclusions regarding the answers.
By way of background, Jerry was inspired to write this short little book as he began to try to look at the Bible through the eyes of the Hebraic audience that it was written to. He's learned that many Christians have made several assumptions along the way based on our American culture and understanding which potentially generate some interesting and significant shifts in meaning.

More blessings
1) Karen Hudes – U.S. Has to Come Around to the Rule of Law [educational video]
2) Dan Pink: The puzzle of motivation – Outstanding TED video
Blessings to have your eyes of understanding opened to the truth of God's Word!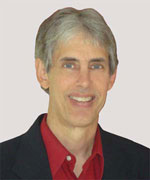 Joseph
Joseph Peck, M.D.
The Time Doctor
Empowering Dreams
Author, I Was Busy, Now I'm Not
www.empower2000.com
Connect – BE Blessed To Be A Blessing
LinkedIn: http://linkedin.com/in/thejournalguy
Facebook: http://facebook.com/thejournalguy
Twitter: http://twitter.com/thejournalguy

SHARE YOUR VICTORIES below!
It is easy, fun, and will inspire others.
There is tremendous power in a testimony. "And they overcame him (the devil) by the blood of the Lamb and by the word of their testimony." – Revelations 12:11
Caring/Sharing
Poem by Hugh Traulsen
If you dare to care, then share!
If you share, pay heed!!
God will reward every good deed!!!