Breakthroughs from Prayer Conference Calls
We've been changed within the veil.
Have no anxiety about anything, but in everything by prayer and supplication with thanksgiving let your requests be made known to God. And the peace of God, which passes all understanding, will keep your hearts and your minds in Christ Jesus. (Philippians 4:6-7)
What does it mean to rest with a vengeance?
As mentioned in my last devotional, a small group of us began weekly prayer conference calls on July 3 to seek the heart of God and his favor for the Marching Through Culpeper (MTC) movie project. We quickly began seeing fruit from these calls. The calls are turning out to be a real faith builder.
Having weekly prayer conference calls is one of the easiest, cheapest, and most effective means to grow any organization or business. These calls allow people from different geographic areas to participate. Uncommon ideas are often birthed and new instructions are given by the Holy Spirit. Hearts of different participants gradually become united.
On the morning of November 7, I cut and paste notes from prior prayer conference calls, related devotionals, etc into a MTC file (document) and reviewed that. This gave me a bigger picture of how God is moving. A lot can be gleaned by reviewing what has been prayed and seeing which prayers have been answered.
One of the things that stood out during my review was Bob Sims' comment on two separate phone calls that the Lord is telling our team to "rest with a vengeance." A second thing that stood out was the action step that I wrote down on July 10 – "Order The Dream Giver book by Bruce Wilkinson." I realized I had never done that.
This evening, Julia (my wife) and I drove to Charlottesville Virginia to have dinner with our son. Julia wanted us to drive down early to do some shopping. To my surprise, she chose to park in a shopping center and recommended we go into a Barnes and Noble store. That's something we rarely do together. Immediately, I remembered The Dream Giver. I bought the book and began reading it. What an encouragement to me. I needed that message now.
There's no question that it is impossible to avoid all of life's challenges and problems. You will face obstacles in your life. No matter how rich, successful, or connected you are, there will always be hard times and obstacles to face. That's a definite; like death and taxes. What has yet to be decided however, is how you will handle those obstacles.
Prayer Power
Heavenly Father, You often work slowly and strangely. Thank You for leading me to The Dream Giver book. May I never abandon the dreams you have given me. As I encounter obstacles, help me to recognize the opportunities that lie behind them. In Jesus name I pray. Amen.
Link of the Day
Obstacles Are Just Opportunities In Disguise [http://ezinearticles.com/?Obstalces-Are-Just-Opportunities-In-Disguise&id=394956]
Blessings to be an overcomer!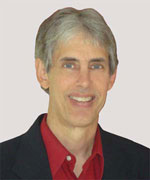 Joseph
Joseph Peck, M.D.
The Time Doctor
Empowering Dreams
Author, I Was Busy, Now I'm Not
www.empower2000.com
Connect – BE Blessed To Be A Blessing
LinkedIn: http://linkedin.com/in/thejournalguy
Facebook: http://facebook.com/thejournalguy
Twitter: http://twitter.com/thejournalguy

SHARE YOUR VICTORIES below!
It is easy, fun, and will inspire others.
There is tremendous power in a testimony. "And they overcame him (the devil) by the blood of the Lamb and by the word of their testimony." – Revelations 12:11
Caring/Sharing
Poem by Hugh Traulsen
If you dare to care, then share!
If you share, pay heed!!
God will reward every good deed!!!