Boy Do I Have Good News To Report
"The more you praise and celebrate your life, the more there is in life to celebrate." – Oprah Winfrey
Praise the LORD! Praise God in His sanctuary; Praise Him in His mighty firmament! Praise Him for His mighty acts; Praise Him according to His excellent greatness! (Psalm 150:1-2)
What are you thankful for God doing in the past week?
How will writing this down create more of an attitude of gratitude?
I'm excited. If I tried to share most of the things I'm thankful for that took place in the past week, I'd be writing until tomorrow. Fortunately for you (and me), I'm not going to do that. But here are some highlights.
On October 1, the first Wednesday of October (and the first day of the 4th quarter of the year), we had 8 people meet for our weekly Pray Culpeper gathering to pray for our community. This included 3 pastors. Thanks to Pastor G.W. Dameron, Pray Culpeper is now meeting again every Wednesday at Noon at Reformation Lutheran Church on South Main Street in Culpeper, across from the 7-11. According to Virginia Morton, Pastor Randy Orndorff has indicated he wants to start participating again after he gets back from his much needed vacation.
On Thursday October 2, I hosted the Week #1 Webinar for the UNCOMMON Social Marketing (Web 2.0) course. My goal was for 50 people to register, but to my amazement we had 83 people register by 5:55 pm (my favorite number) that day. I want to extend a special thanks to the Joseph R. Daniel Technology Center and Germanna Community College for promoting this on the home page of the GCC website.
On Saturday October 4, my wife competed in a triathlon at Lake Anna along with Dr. Sue Wilcox (my former anesthesia associate) and Leanne Rutkowski. Leanne is the wife of Dr. Bob Rutkowski, an orthopedist I worked with for 12 years. This was Leanne's very first triathlon, albeit a team event with Sue.
During a local, group, century (100 kilometers or 100 miles) bicycle ride on October 4, Ron Nolley had a heart attack and apparently had to have CPR for 15 minutes before the rescue squad came and shocked his heart to get him back in rhythm. I was quite sad over that situation and prayed for Ron several days. Yesterday evening, I was glad to learn that Ron was able to undergo triple bypass surgery earlier in the day.
Also on October 4, Virginia Morton went to Richmond for a writer's conference. We had prayed earlier in the week for her to have favor with Kurt Ellis, the writer of John Adams, a seven part TV mini-series that led all recent Emmy nominees with 23 nominations.
As God would have it, I ended up going to Young Life's 2008 Hoe Down at the Daniel Technology Center on Saturday evening. That wasn't even on my radar screen, but when Jon Monroe stopped over to pick up his laptop earlier in the day, he told me about it. I'll share more about this event later this week, including photos.
On Sunday October 5, Soul Purpose Church hosted "Friend Day." The results were impressive. Based on completed connection cards, at least 20 new visitors came and there were 9 salvation decisions. 39 people signed up for the Daily "Discovering Soul Purpose" email. Pastor Matt is feeling led to start his own daily email/blog.
Last night I got an email from Pastor Matt stating this coming Sunday he plans to recommend everyone try THE JOURNAL software we had recommended our UNCOMMON Journaling for Destiny course. Matt, as you may recall, was the very first person to sign up for our June course and he's experienced the fruit.
Prayer Power
Heavenly Father, thank You that the gates of heaven are open right now. Thank You that You are rapidly changing the spiritual climate of our city and region. Thank You that Transformation Virginia is alive and well. Please encourage each of my readers in a special way this week. Thank You Jesus. Amen and hallelujah.
Link of the Day
Registration for Blogging and Email Marketing Webinar on Oct 9, 2008
Blessings to exalt the name of the LORD!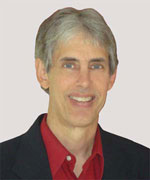 Joseph
Joseph Peck, M.D.
The Time Doctor
Empowering Dreams
Author, I Was Busy, Now I'm Not
www.empower2000.com
Connect – BE Blessed To Be A Blessing
LinkedIn: http://linkedin.com/in/thejournalguy
Facebook: http://facebook.com/thejournalguy
Twitter: http://twitter.com/thejournalguy

SHARE YOUR VICTORIES below!
It is easy, fun, and will inspire others.
There is tremendous power in a testimony. "And they overcame him (the devil) by the blood of the Lamb and by the word of their testimony." – Revelations 12:11
Caring/Sharing
Poem by Hugh Traulsen
If you dare to care, then share!
If you share, pay heed!!
God will reward every good deed!!!