God promises blessings for those who diligently obey the voice of the LORD!
"Now it shall come to pass, if you diligently obey the voice of the LORD your God, to observe carefully all His commandments which I command you today, that the LORD your God will set you high above all nations of the earth." (Deuteronomy 28:1)
What is the Holy Spirit telling you to do through your circumstances?
What's keeping you from doing it?
When I tell people that my assignment (mission) is to power network the Judeo-Christian networks around the world to unite God's army, I'm frequently asked what "power" networking means. I explain to them that God owns everything and already has His network built. It's simply a matter of abiding in Him and letting His words abide in me (John 15:7). The latter means obeying both the Bible and the Holy Spirit. The POWER part of the networking comes from God, not me.
I frequently hear people say "It's a small world" when very unusual circumstances happen. When I hear this, I politely comment that we live in a big world with a bigger God. Discounting unusual circumstances as "coincidences" is failure to acknowledge God at work in your life.
As I already mentioned in my devotional earlier this week, we held the very first "Healthy Virginia" meeting in Culpeper on Monday December 4. Our vision is to make Virginia the healthiest state in the nation by December 2007. Holding this meeting required uncommon obedience on the parts of several people and resulted in a series of miracles each day this week. I'll be sharing more about those over the next several days. Keep tuned!
Prayer Power
Most gracious, heavenly Father, You are such an AMAZING God. You are so much bigger than any of us can ever imagine. Even though I've seen You do incredible things since committing my life to Jesus, I continue to be in awe as I witness You doing even greater things. I realize that this awareness comes from a closer walk with You. Thank You for the awesome privilege to be a child of the King of kings. Thank You for the special favor that entails. Bless those who read this message with a deeper hunger to know You so they will hear Your voice and obey You. In Jesus' precious name I pray. Amen!
Link of the Day
Blessings of Obedience – book by Andrew Murray
[http://www.amazon.com/Blessings-Obedience-Andrew-Murray/dp/0883688425]
Blessings to hear and obey the Holy Spirit!
Your Daily Blessing News
Jesus taught in parables because people love to hear stories. Over the course of the next several days, I'll be sharing a sequence of miracles that resulted from uncommon obedience to God. These miracles involve Steve Rawls, Geraldine Shaver, Virginia Morton, Ray Boetcher, Jeff Bernstein, and Dewey McDonnell.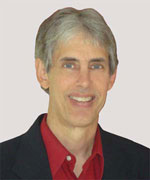 Joseph
Joseph Peck, M.D.
The Time Doctor
Empowering Dreams
Author, I Was Busy, Now I'm Not
www.empower2000.com
Connect – BE Blessed To Be A Blessing
LinkedIn: http://linkedin.com/in/thejournalguy
Facebook: http://facebook.com/thejournalguy
Twitter: http://twitter.com/thejournalguy

SHARE YOUR VICTORIES below!
It is easy, fun, and will inspire others.
There is tremendous power in a testimony. "And they overcame him (the devil) by the blood of the Lamb and by the word of their testimony." – Revelations 12:11
Caring/Sharing
Poem by Hugh Traulsen
If you dare to care, then share!
If you share, pay heed!!
God will reward every good deed!!!