You can only give what you have! This includes your faith.
"You shall love the LORD your God with all your heart, with all your soul, and with all your strength. And these words which I command you today shall be in your heart. You shall teach them diligently to your children, and shall talk of them when you sit in your house, when you walk by the way, when you lie down, and when you rise up." (Deuteronomy 6:5-7)
If you have children, are you teaching them about God as you experience life together?
My peculiar Thanksgiving celebration in North Carolina didn't end with the dinner at the Oxford Bar and Grill on Thanksgiving Day. Early the next morning I went with Robbie, my son, to Best Buy in Cary North Carolina. Robbie wanted to take advantage of the super sales that take place on Black Friday, the day after Thanksgiving in the United States.
We arrived at Best Buy at 4:45 AM, 15 minutes before the store opened. To my amazement there were already about two thousand people in a long line that stretched a few hundred yards. We didn't get into the store until about 30 minutes after it opened and by then the 22″ flat screen computer monitors my son wanted were already gone. However, we did find some other good deals.
In my entire life, I had never gone shopping on Black Friday to try to take advantage of the sales. I felt somewhat embarrassed going to the shopping mall the day after Thanksgiving. I'm personally bothered by the excessive consumerism in America.
The good news is that by joining my son in something he wanted to do, we had several hours of quality conversation. Robbie appreciated me coming. After having breakfast with my wife and two children, we left to drive back home to Culpeper. During this four hour drive, I had a delightful long spiritual conversation with Robbie.
Prayer Power
Gracious Father, thank You for all the quality time our family had together this Thanksgiving weekend. Thank You for opening the door for some wonderful spiritual conversations with my son. Bless those who read this message with a deeper knowledge of who You are and how much You love them. Teach them how to  talk about You naturally as they go about their lives. Thank You Jesus. Amen.
Link of the Day
Escaping Black Friday [http://www.commondreams.org/headlines06/1124-02.htm]
Blessings to love God with all your being and to share His love with your family!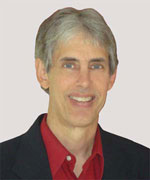 Joseph
Joseph Peck, M.D.
The Time Doctor
Empowering Dreams
Author, I Was Busy, Now I'm Not
www.empower2000.com
Connect – BE Blessed To Be A Blessing
LinkedIn: http://linkedin.com/in/thejournalguy
Facebook: http://facebook.com/thejournalguy
Twitter: http://twitter.com/thejournalguy

SHARE YOUR VICTORIES below!
It is easy, fun, and will inspire others.
There is tremendous power in a testimony. "And they overcame him (the devil) by the blood of the Lamb and by the word of their testimony." – Revelations 12:11
Caring/Sharing
Poem by Hugh Traulsen
If you dare to care, then share!
If you share, pay heed!!
God will reward every good deed!!!