Sunday Inspiration: Being led by the Spirit
"Anytime God shows up, it's earth shattering! Anytime the Spirit of God moves, it's world changing." – Phil Driscoll
On February 28 at 1:11 pm EST, Nancy Slocum posted a prophetic comment on the private Soaring777 blog titled "A Call to Arms". Near the end of her message, Nancy wrote:
"Just remember, we can't obey this 'Call to Arms' or do any of this without the power of the Holy Spirit. I am reminded of the lyrics to the song 'Soldiers' sung by Phil Driscoll which say: 'Yes you are a mighty warrior, but don't forget, no don't forget, you are still My child.'"
I wasn't familiar with the "Soldiers" song or Phil Driscoll, so I was inspired to do a YouTube search to find that video and corresponding lyrics. Then I was led to watch the Warriors video with Phil Driscoll. Finally, I watched and listened to the entire 2.5 hour video with Phil Driscoll in Concert 1991 at JSBC. That really stirred my spirit. Phil's music and video are a wake up call to the body of Christ. Around the 36 minute mark, here is what Phil was inspired to say:
"We are the people of God. We are not the chosen frozen. We are the wild bunch for Jesus Christ. I believe we should give more honor and praise and energy to God than you give to your favorite football team. Why? Because when you give your energy to God, God releases His energy to you. There are too many Christians in the world that have given God a bad name. We are not losing. We are not on the losing team. We are not destined to defeat; we are destined to win. It might be that you're looking in your circumstances like you are losing, but if you do what God says to do, you will win. I believe that it is time for God's people to be the landmarks in the earth that demonstrate to the world the awesome power of Jesus Christ. We should be getting higher than they get on drugs. Do you believe Jesus still heals?" – Phil Driscoll (36:00-37:10 min mark)
Immediately, the scripture of Jesus saying "The Spirit of the LORD is upon Me" came to mind.
"The Spirit of the LORD is upon Me, Because He has anointed Me To preach the gospel to the poor; He has sent Me to heal the brokenhearted, To proclaim liberty to the captives And recovery of sight to the blind, To set at liberty those who are oppressed; To proclaim the acceptable year of the LORD." Then He closed the book, and gave it back to the attendant and sat down. And the eyes of all who were in the synagogue were fixed on Him. And He began to say to them, "Today this Scripture is fulfilled in your hearing." (Luke 4:18-21)
Life without the Spirit lacks the power of God. Without the power of the Holy Spirit, Peter denied Jesus three times. But when Pentecost came and the Holy Spirit came upon Peter, he was a different person for the rest of his life.
Before ascending into heaven, Jesus told His disciples, "But you shall receive power when the Holy Spirit has come upon you; and you shall be witnesses to Me in Jerusalem, and in all Judea and Samaria, and to the end of the earth." (Acts 1:8)
In January 2011, Got grabbed my attention with the number "222" popping up three different times in a single day. Without knowing that, my friend Renato Amato in Italy published a powerful message a few days later titled "WFJ: Your sound of the trumpet: 222!" That message spoke to the core of being. In that, Renato wrote:
"Teach Others TO Teach Others TO be led by My Spirit! A church led by the Spirit is what the world needs! People need leaders that are led by Me, 'the Author and Finisher of their faith' (Heb. 12:2), not by their own thoughts and minds!"
So he answered and said to me: "This is the word of the LORD to Zerubbabel: 'Not by might nor by power, but by My Spirit,' Says the LORD of hosts. (Zechariah 4:6)
Blessings to be led my the Spirit!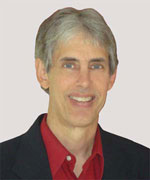 Joseph
Joseph Peck, M.D.
The Time Doctor
Empowering Dreams
Author, I Was Busy, Now I'm Not
www.empower2000.com
Connect – BE Blessed To Be A Blessing
LinkedIn: http://linkedin.com/in/thejournalguy
Facebook: http://facebook.com/thejournalguy
Twitter: http://twitter.com/thejournalguy

SHARE YOUR VICTORIES below!
It is easy, fun, and will inspire others.
There is tremendous power in a testimony. "And they overcame him (the devil) by the blood of the Lamb and by the word of their testimony." – Revelations 12:11
Caring/Sharing
Poem by Hugh Traulsen
If you dare to care, then share!
If you share, pay heed!!
God will reward every good deed!!!