"For those who wish to climb the mountain of spiritual awareness, the path is selfless work. For those who have attained the summit of union with the Lord, the path is stillness and peace." — Bhagavad Gita
"I AM the good shepherd. The good shepherd gives His life for the sheep." – John 10:11
On a scale of 1-10, how would you rate your practice of STILLNESS?
In December 2006, I stepped away from the highest paying, easiest, most enjoyable anesthesia job of my career in obedience to the Holy Spirit to make 2007 a sabbatical year.
On December 30, 2006 the LORD gave me my theme verse for 2007 – "BE STILL … and know that I am God." (Psalm 46:10a).
On January 1, 2007, I began a 21 day fast. On the very first day of that fast (and sabbatical year), the LORD gave me a song — "BE STILL." That was the only song I received from the LORD that year, so I figure it's quite significant.
Also on January 1, 2007, I sent a YDB devotional to my followers titled "Be Still." In that I wrote: "Today begins day #1 of my sabbatical year – a year of rest. Each year since 2003, I have chosen a theme verse for the year. Until just two days ago, I was asking God to let me know His choice for a theme verse for 2007. After watching the "Be Still" DVD on December 30, I immediately knew my theme verse for 2007 is "Be still and know." That is God's message for the entire world!!!"
CLICK HERE  to read the rest of that profound message.
This morning (May 26, 2009) while I was journaling, Jesus told me to record the song "BE STILL" and post it online. So I did. Enjoy!

Prayer Power
Jesus, we praise You as the God of stillness. Thank You for my practice of being still to know You – the great I AM.
Blessings to BE still and know!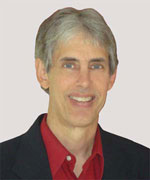 Joseph
Joseph Peck, M.D.
The Time Doctor
Empowering Dreams
Author, I Was Busy, Now I'm Not
www.empower2000.com
Connect – BE Blessed To Be A Blessing
LinkedIn: http://linkedin.com/in/thejournalguy
Facebook: http://facebook.com/thejournalguy
Twitter: http://twitter.com/thejournalguy

SHARE YOUR VICTORIES below!
It is easy, fun, and will inspire others.
There is tremendous power in a testimony. "And they overcame him (the devil) by the blood of the Lamb and by the word of their testimony." – Revelations 12:11
Caring/Sharing
Poem by Hugh Traulsen
If you dare to care, then share!
If you share, pay heed!!
God will reward every good deed!!!