Author Stephen Burke Visits Culpeper
When a child smiles in the midst of opening a present there is happiness.
When a child smiles in the midst of extreme poverty there is God.
But Jesus said, "Let the little children come to Me, and do not forbid them; for of such is the kingdom of heaven." (Matthew 19:14)
What can we do as a community to help children in poor countries?
You are invited to meet author Stephen Burke on Monday July 23 in the large meeting room of the Culpeper Library during our Noon-1PM Pray Culpeper meeting. Stephen's book, "The LORD Will Provide" tells the story of his miraculous journey with the Lord in founding a new ministry in Christ, "The LORD Will Provide."
I first learned about Stephen on February 12 during our weekly Pray Culpeper meeting. After an awesome start, Virginia Morton held up a book titled "The Lord Will Provide" and told our prayer group we must read that book. This was the first time I had ever heard of that book.
Amazing enough, Theresa Light, wife of pastor Jeff Light, had ever come to our Pray Culpeper meeting for the very first time. Theresa responded to Virginia by telling our prayer group that her brother who lives in Texas wrote that book. Testimony after testimony then poured out demonstrating the sovereignty of God. Four days later, I met Stephen in person at Awaken the Dawn in Fredericksburg Virginia. He has some amazing stories to share.
Stephen had an 18-year career in advertising and public relations before leaving the comfort of his chosen profession to pursue God's call upon his life. Today he serves as founder and director of The LORD Will Provide, a ministry dedicated to providing physical provisions to the poor and hopeless that will allow the Gospel to spread more rapidly through Guatemala and the world. Stephen and his wife Connie have four children and reside in Temple, Texas.
Guatemala is a country of 14 million people that borders Mexico to the south. It is one of 7 Central American countries that form a natural land bridge between North and South America. Approximately 75% of all Guatemalans live below the poverty level, with the extremely poor being primarily refugees from countries further to the south.
Large mission teams from our community, led by Jeff and Theresa Light, went to serve in Guatemala in 2006 and 2007. Novum Baptist Church will be hosting Stephen and the recently returned mission team to Guatemala & El Salvador on Sunday July 22 at 4:30 PM. The address is 1629 Novum Church Road, Reva, VA 22735. Please help spread this message through your email network.
Prayer Power
Heavenly Father, thank You for Stephen Burke and his walk of faith. Thank You that his team is growing to help children in Guatemala. We ask You to bless Stephen's visit to Culpeper and The LORD Will Provide ministry. Thank You Jesus. Amen.
Link of the Day
The LORD Will Provide – ministry website [www.thelordwillprovide.org]
Blessings to reach out to bless the poor in this world!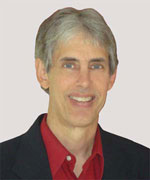 Joseph
Joseph Peck, M.D.
The Time Doctor
Empowering Dreams
Author, I Was Busy, Now I'm Not
www.empower2000.com
Connect – BE Blessed To Be A Blessing
LinkedIn: http://linkedin.com/in/thejournalguy
Facebook: http://facebook.com/thejournalguy
Twitter: http://twitter.com/thejournalguy

SHARE YOUR VICTORIES below!
It is easy, fun, and will inspire others.
There is tremendous power in a testimony. "And they overcame him (the devil) by the blood of the Lamb and by the word of their testimony." – Revelations 12:11
Caring/Sharing
Poem by Hugh Traulsen
If you dare to care, then share!
If you share, pay heed!!
God will reward every good deed!!!