Sunday Inspiration: As America Has Done To Israel
"I will bless those who bless you, and I will curse him who curses you" – Genesis 12:3
Today's message is the most significant one I have ever written concerning Israel and America. I share this because I want you to realize this is not just another a message, but a clarion call to people in America to wake up.
On August 16, I participated in a conference call with John P. McTernan, who had driven from his home in Pennsylvania to visit Jack Stagman, Lynn Gardner, and a few others in Leesburg, VA to discuss our healthy water initiative. This was the first time I had ever talked to John. Monty Saunders, one of my good friends in Culpeper who had just ordered a Kangen water device, drove up to northern VA to meet John.
When Monty came back to Culpeper, he hand-delivered an autographed copy of John's latest book "As America Has Done To Israel" to me. If the LORD hadn't been so dramatic with how he presented this book to me, I probably wouldn't have read it, at least not now because I'm currently reading 3-4 other books.
The following are excerpts from "As America Has Done To Israel."
Is America on a collision course with God?

There is a direct correlation between the alarming number of massive disasters striking America and her leaders pressuring Israel to surrender her land for "peace."

Costing hundreds of lives and causing hundreds of billions of dollars' worth of damage, dozens of disasters, including devastating earthquakes, raging fires, hurricanes, floods, tsunamis, and tornadoes, have hit America – and always within twenty-four hours of putting pressure on Israel.

What can you do as an individual – and what can America do – to change the direction of our country in relation to Israel to prevent an increasing number of calamities?

The key to prophecy is understanding God's plan for Israel.

What proof is there of God? How do you know the Bible is the Word of God? There are many ways to answer this question, but I have taken the approach that the authority of the Bible can be proven through the history of the Jewish people and the rebirth of the nation of Israel. The rebirth of Israel is the key.

The rebirth of the nation of Israel is unique among all the nations in history. The entire nation was destroyed – not once, but twice (586 BC and 70 AD). Amazingly, after each devastation it came back into existence. Not only was the nation destroyed twice, but both times the vast majority of the people were taken into captivity into foreign countries. Yet the Jewish people always returned to the land. All this points to the uniqueness of Israel. This nation is not like other nations.

After ceasing to be a nation for 1878 years, Israel once again became a nation on May 14, 1948. In June 1967, Jerusalem once again became the unified capital of Israel. The Hebrew language was almost extinct, yet it was revived; today, the Israelis speak Hebrew – the same language as their ancestors. They kept the same religion while in exile. There is simply no nation like Israel.

As America Has Done To Israel – video interview of John McTernan by Sid Roth.
Sid Roth 0511 Its Supernatural John McTernan (Part 1)

Sid states "This is the best kept secret in American history!"

Sid Roth 0511 Its Supernatural John McTernan (Part 2)

Sid Roth 0511 Its Supernatural John McTernan (Part 3)

Sid Roth 0511 Its Supernatural John McTernan (Part 4)

It has been said that "coaching is not coaching unless the client takes action."
So what action step is the Master Coach (Holy Spirit) prompting you to take?
My recommendation is to buy and read "As America Has Done To Israel." This is the best book by far I have ever read to understand the relationship between America and Israel as well as the blessings and curses of our nation.
Prayer Power
Yahweh, Father God, in obedience to the Holy Spirit I have prepared this message. May You open the eyes of understanding of many who read this to what You are saying and inspire them to take bold action. We pray for your favor to get a copy of "As America Has Done To Israel" into the hands of key political and media leaders to turn the heart of America back to Israel and to You. Thank You for the abundant fruit that will come from this. In Yeshua's precious name I pray believing. Amen and hallelujah.

Blessings for ears to hear, eyes to see, and courage to take action!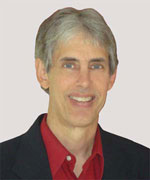 Joseph
Joseph Peck, M.D.
The Time Doctor
Empowering Dreams
Author, I Was Busy, Now I'm Not
www.empower2000.com
Connect – BE Blessed To Be A Blessing
LinkedIn: http://linkedin.com/in/thejournalguy
Facebook: http://facebook.com/thejournalguy
Twitter: http://twitter.com/thejournalguy

SHARE YOUR VICTORIES below!
It is easy, fun, and will inspire others.
There is tremendous power in a testimony. "And they overcame him (the devil) by the blood of the Lamb and by the word of their testimony." – Revelations 12:11
Caring/Sharing
Poem by Hugh Traulsen
If you dare to care, then share!
If you share, pay heed!!
God will reward every good deed!!!