Applying the Teach-Test Principle
"Knowing what to do must be translated into doing what you know."
Therefore, to him who knows to do good and does not do it, to him it is sin. (James 4:17)
In what areas of your life has God been teaching and testing you recently?
As I mentioned in my devotional two days ago, I participated in the outstanding seminar titled "Walk Thru the Old Testament" on April 30, 2006. After about two hours of teaching, Richard Whittington (our instructor) asked us to write down our thoughts concerning two questions in our booklets before we took a 20-30 minute break.
The first question was "In what areas of your life has God been teaching and testing you recently?" I wrote down "Patience. Trust. Listening to Julia (my wife) and seeking agreement. [To do: Confess to Julia what I've done and I'm doing."]
The second question was "In order to 'pass' this test and continue the teaching process, what should you do?" I wrote down: "a) ABIDE daily. b) Keep the Sabbath holy. c) Lay down my life in prayer, especially for my own family. d) 2007 is Year 7 for me, a year of the Sabbath rest. Make it a Sabbatical year."
This was a very spiritually significant moment for me. I received very clear instructions from the Holy Spirit as He gave me this scripture:
'Six years you shall sow your field, and six years you shall prune your vineyard, and gather its fruit; but in the seventh year there shall be a Sabbath of solemn rest for the land, a Sabbath to the LORD. You shall neither sow your field nor prune your vineyard.' (Leviticus 25:3-4)
Let me explain the significance of all of this. In the middle of 1999, God had to jerk me away from my anesthesia career for what turned out to be a year of "Sabbath rest" from anesthesia. In the process, He humbled me and I came to know Jesus personally. That was the greatest gift of my life. I was enslaved, redeemed, taught, tested, re-taught, and retested.
For the past six years, I've been back doing anesthesia part-time. Now that I'm listening to God, He has chosen to quietly and lovingly whisper to me that it's time to rest. He has instructed me to "give myself continually to prayer and to the ministry of the word." (Acts 6:4).
In faith, at the end of December, I am stepping away from my favorite anesthesia job ever to obey the Holy Spirit. I am trusting the LORD to provide for our family. 2007 is a year of Jubilee, not just for me, but for the state of Virginia.
[Psalm 29:4 states "The voice of the LORD is powerful; The voice of the LORD is full of majesty." The voice of the LORD says that in 2007 a spiritual tsunami is coming to Virginia unlike the world has ever seen before and the epicenter will be Culpeper.]
Prayer Power
Loving Father, merciful God, I adore You. You are my Rock, my Salvation, my Everything. Thank You for opening my eyes of understanding. Thank You for opening my ears to hear Your whisper. Thank You for softening my heart to obey You. I commit all that I am and all that I have to You. In You alone I trust. Thank You for Your promise to make me and my family a testimony of Your goodness and greatness when someone truly puts You first. To God be all the glory, honor, and praise, now and forever. In the precious and holy name of Jesus, I pray. Amen and Hallelujah!
Link of the Day
About Sabbaticals [http://www.thesabbaticalcoach.com/html/about_sabbaticals.html]
Blessings to pass your test!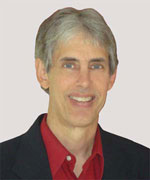 Joseph
Joseph Peck, M.D.
The Time Doctor
Empowering Dreams
Author, I Was Busy, Now I'm Not
www.empower2000.com
Connect – BE Blessed To Be A Blessing
LinkedIn: http://linkedin.com/in/thejournalguy
Facebook: http://facebook.com/thejournalguy
Twitter: http://twitter.com/thejournalguy

SHARE YOUR VICTORIES below!
It is easy, fun, and will inspire others.
There is tremendous power in a testimony. "And they overcame him (the devil) by the blood of the Lamb and by the word of their testimony." – Revelations 12:11
Caring/Sharing
Poem by Hugh Traulsen
If you dare to care, then share!
If you share, pay heed!!
God will reward every good deed!!!