An Unexpected And Incredible Christmas Present
"Randy, we have to get America saved!" – Patti May
"Behold, the virgin shall be with child, and bear a Son, and they shall call His name Immanuel," which is translated, "God with us." (Matthew 1:23)
What is more glorious in life than the moment someone invites Jesus into their heart?
Today is Christmas, a day Christians around the world celebrate the birth of Jesus. While we don't know even the actual month Jesus was born, we pay special tribute this day to the King of kings and LORD of lords.
For the individual, true Christmas begins the moment he sincerely invites Jesus into his heart! There is no greater joy than surrendering your life to Jesus because it's at precisely that moment that the Holy Spirit takes up permanent residence in you and "God with us" becomes personal.
Early yesterday morning while I was journaling, Patti May called me out-of-the-blue. This was the first time we had talked in several months. The first thing Patti told me is "Randy, we have to get America saved!" That got my attention.
She then went on to share her amazing story, the first 16 minutes of which is recorded online at today's Link of the Day. While Patti has always been fervent for Jesus since I first met her two years ago, she's red hot on fire for Jesus now.
So what happened? A few months ago, Patti got involved with the Great Awakening. Since then, Patti has personally led hundreds and perhaps thousands of people to the Lord. In the year prior to that, she didn't lead anyone to Jesus, which is the norm for most Christians.
Patti shared that five years ago, Pastor Rodney Howard Brown's daughter died at Christmas. He responded by saying, "OK devil, that's it. A BILLION SOULS. I gave you my best gift, God, and now the devil is going to pay." That began one of the greatest soul-winning campaigns in the history of America.
Through her connections with Pastor Brown, Patti convinced him to bring the Great Awakening training to VIRGINIA on January 15-17, just a few days before the Presidential inauguration. Word of Life in Loudoun County will be the host church. For more details, see today's Link of the Day. Jack Stagman, the most active person I know in the spiritual transformation of Virginia, is strongly supporting this. It's interesting that Jack also lost his daughter at Christmas time a few years ago (in a car accident).
Here are just a few of Patti's comments:
"Most people are sitting on their blessed assurance and they don't know how to win the lost."
"Everyone is called to evangelize, but most people don't know how to do it."
"We (churches) have had enough programs."
"Randy, I have never seen anything so easy in my life."
"I have never seen anything like this. It's not us. It's God!"
"I'm winning Spanish to the Lord, Muslims to the Lord, Hindus to the Lord"
"Every church needs to have this (training)."
"We must get behind this!"
"It's just God throwing everything together."
"We have to come together and win the lost."
Prayer Power
Jesus, You said in Luke 19:10 that Your purpose in coming to earth was "to seek and to save that which was lost." That's what Christmas is about – sharing the love and light of You with those around us. Thank You for bringing the Great Awaking training to Virginia on January 15-17, 2009. May many pastors and Christian leaders choose to participate. We ask the LORD of the harvest to send many laborers into the fields where the harvest is plenty. Thank You for Your enormous favor on those who get behind Your billion soul vision. Amen and hallelujah!
Link of the Day
Patti May's audio story + Soulwinning script and videos + Details for Jan 15-17 + More (see below)
Please Turn on Javascript
Blessings to acquire the heart of God for the lost!
————————————————————-
Soulwinning Videos
Winning the lost at any cost – Soulwinning Training
Soulwinning Training Session 1/2 (video)
Soulwinning Training Session 2/2
————————————————————-
SOULWINNING TRAINING
http://www.revival.com/www/r.aspx?p=24
JESUS SAVES • JESUS HEALS • JESUS DELIVERS
The Gospel Soul-Winning Script
Has anyone ever told you that God loves you and that He has a wonderful plan for your life? I have a real quick, but important question to ask you. If you were to die this very second, do you know for sure, beyond a shadow of a doubt, that you would go to Heaven? [If "Yes"— Great, why would you say "Yes"? (If they respond with anything but "I have Jesus in my heart" or something similar to that, PROCEED WITH SCRIPT) or "No" or "I hope so" PROCEED WITH SCRIPT.] Let me quickly share with you what the Holy Bible reads. It reads "for all have sinned and come short of the glory of God" and "for the wages of sin is death, but the gift of God is eternal life through Jesus Christ our Lord". The Bible also reads, "For whosoever shall call upon the name of the Lord shall be saved". And you're a "whosoever" right? Of course you are; all of us are. continued on reverse side—
I'm going to say a quick prayer for you. Lord, bless (FILL IN NAME) and his/her family with long and healthy lives. Jesus, make Yourself real to him/her and do a quick work in his /her heart. If (FILL IN NAME) has not received Jesus Christ as his /her Lord and Savior, I pray he/she will do so now. (FILL IN NAME), if you would like to receive the gift that God has for you today, say this after me with your heart and lips out loud. Dear Lord Jesus, come into my heart. Forgive me of my sin. Wash me and cleanse me. Set me free. Jesus, thank You that You died for me. I believe that You are risen from the dead and that You're coming back again for me. Fill me with the Holy Spirit. Give me a passion for the lost, a hunger for the things of God and a holy boldness to preach the gospel of Jesus Christ. I'm saved; I'm born again, I'm forgiven and I'm on my way to Heaven because I have Jesus in my heart. As a minister of the gospel of Jesus Christ, I tell you today that all of your sins are forgiven. Always remember to run to God and not from God because He loves you and has a great plan for your life. [Invite them to your church and get follow up info: name, address, & phone number.]
Revival Ministries International P.O. Box 292888 • Tampa, FL 33687 (813) 971-9999 • www.revival.com
————————————————————-
From: WASHRPT@aol.com
To: WASHRPT@aol.com
Sent: Fri, 19 Dec 2008 8:35 am
Subject: GREAT AWAKENING EVANGELISM MEETINGS – WASH DC
Dear Pastors and Leaders,
You are cordially invited to attend the Dr. Rodney Howard-Browne pre-crusade Great Awakening Tour Power Evangelism event that will be conducted by part of his team January 15th – 17th, 2009. The Great Awakening Tour Power Evangelism is designed to empower and encourage the body of Christ with the Word of God to be a witness for Jesus Christ.
In Baltimore, Maryland, 1195 individuals were trained and we saw 20,658 decisions for Jesus Christ. In Phoenix, Arizona, 2630 harvesters were trained and 46,541 individuals made decisions for Jesus Christ. In December 2008, The Great Awakening Tour was in West Palm Beach, Florida and trained 895 men, women and children how to effectively share Christ with others. As a result, over 31,600 precious people called upon the name of the Lord.
Come be a part of this Power Evangelism event and watch what God will do through you and through your church. Following the Power Evangelism class, the Great Awakening Tour team will take the class out into the highways and byways to compel the lost and dying to come to Jesus.
The following events are free and open to all.
Pre-Crusade Power Evangelism class info January 15th – 17th, 2009
January 15th, Thursday, 10am & 7.00pm,
January 16th, Friday, 10am & 7.00pm,
January 17th, Saturday, 10am
Location:
Word of Life
21641 Beaumeade Circle Suite 319
Ashburn, VA 20147
RSVP: Lyndie McCauley at 703-340-8238 Or Patty May at 703-250-2503, or 703-568-6006
Great Awakening Tour info
Great Awakening Tour Washington D.C.
Speaker: Dr. Rodney Howard-Browne
Venue: TBA
September 4 -11 2009
Pre-register for free at www.revival.com
Rachael Larson
Great Awakening Tour
813-546-6690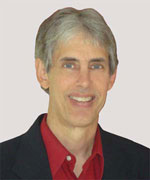 Joseph
Joseph Peck, M.D.
The Time Doctor
Empowering Dreams
Author, I Was Busy, Now I'm Not
www.empower2000.com
Connect – BE Blessed To Be A Blessing
LinkedIn: http://linkedin.com/in/thejournalguy
Facebook: http://facebook.com/thejournalguy
Twitter: http://twitter.com/thejournalguy

SHARE YOUR VICTORIES below!
It is easy, fun, and will inspire others.
There is tremendous power in a testimony. "And they overcame him (the devil) by the blood of the Lamb and by the word of their testimony." – Revelations 12:11
Caring/Sharing
Poem by Hugh Traulsen
If you dare to care, then share!
If you share, pay heed!!
God will reward every good deed!!!