An Uncommon Vision to Unite Communities in Virginia

At the International Day of Prayer for the Persecuted Church (IDOPPC) event in Culpeper on November 12, 2006, I was given the opportunity to spend a few minutes to plant a seed for an uncommon vision to bless the persecuted church in other nations of the world while at the same time uniting communities in Virginia.
On Tuesday morning September 26, I received an email from Ed Lyons asking me to post an announcement on the website for A Life of Blessing about the IDOPPC event in Culpeper. Because I chose to do that right away, God quickly rewarded my obedience at the bimonthly medical staff meeting at Giles Memorial Hospital later that evening. There Dr. Mike McMahon asked me (out-of-the-blue) to re-design the website for the Cutting Edge Foundation. The mission of the CEF is to bring spiritual and medical healing to Sub-Saharan Africa – more specifically to build Christian training hospitals. Two hospitals are currently underway, one in Chad and one in Sudan.
For 27 years, Dr. McMahon served the Giles community as a full-time family practice physician before cutting back to half-time work in Giles earlier this year. He now spends half of his year serving Africa through the Cutting Edge Foundation. Dr. McMahon asked for my help with the CEF website and to share marketing ideas to raise the necessary funds to finish the hospital in Chad. The CEF is currently building only the second hospital in all of Chad. There is currently only one physician for every 28,000 people in Chad, compared with one physician for every 369 people in America.
I told Dr. McMahon it was time for him to expect a harvest from the 27 years of good seed he had sown into the people and hospital in Giles County. I recommended he do a presentation for the Hospital Board at Giles Memorial Hospital asking for their help in rallying the people in Giles County to officially adopt Chad as a nation to bless. Dr. McMahon liked this idea. 2006 just happens to be the 200th anniversary of Giles County.
When I briefly shared this idea with Ken Rakes, one of the Giles Hospital Board members, he thought it was reasonable to bring in before the hospital Board. For the past two years, I've been renting my apartment in Giles from Ken. I have met with Ken one-on-one on several occasions. Ken is the owner of the Virginia Leader. This community newspaper, the only one in Giles, is the 2nd or 3rd oldest newspaper in Virginia. There is no local radio or TV station in Giles.
Imagine all the positive publicity this would generate for the Giles community to have Giles Memorial Hospital adopt a sister hospital in Africa. More importantly, imagine how God's favor would rain down on a community reaching out in unity to bless the people in a hurting nation.
On November 10 while I was at the Global Missions Health Conference (the largest medical missions conference in the world) in Louisville Kentucky, I shared my idea with a physician and his wife who live in Blacksburg Virginia, near Giles. These are people I had just met. The wife told me at least three different times that Giles needed to do this.
Now here's the uncommon vision:
Have every community in Virginia adopt a different nation of the world to bless.
Let's pray and work together with like-minded people to make this a reality. We can start with Giles blessing Chad because Dr. McMahon lives in Giles and is now serving in Chad. Culpeper can bless Sudan because the Persecution Project Foundation is based in Culpeper and has missionaries serving in Sudan.
Prayer Power
Father God, I praise you as a BIG God, as an awesome God, who sees and loves the whole world. Dwight Moody once said that if God is our partner, then our plans better be big. May we dream big deams in alignment with Your will and bless us with the determination to see them become reality. Take the seeds that were sown at the International Day of Prayer for the Persecuted Church and water them with your miracle grow. Thank You Jesus. Amen.
Link of the Day
Cutting Edge Foundation [www.cefoundation.net]
Blessings for us to see Giles County in Virginia adopt Chad as a nation to bless!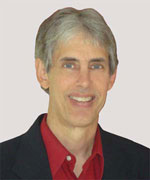 Joseph
Joseph Peck, M.D.
The Time Doctor
Empowering Dreams
Author, I Was Busy, Now I'm Not
www.empower2000.com
Connect – BE Blessed To Be A Blessing
LinkedIn: http://linkedin.com/in/thejournalguy
Facebook: http://facebook.com/thejournalguy
Twitter: http://twitter.com/thejournalguy

SHARE YOUR VICTORIES below!
It is easy, fun, and will inspire others.
There is tremendous power in a testimony. "And they overcame him (the devil) by the blood of the Lamb and by the word of their testimony." – Revelations 12:11
Caring/Sharing
Poem by Hugh Traulsen
If you dare to care, then share!
If you share, pay heed!!
God will reward every good deed!!!