"An uncommon seeds always yields an uncommon harvest!" – Dr. Mike Murdock
So he answered and said to me: "This is the word of the LORD to Zerubbabel: 'Not by might nor by power, but by My Spirit,' Says the LORD of hosts.'" (Zechariah 4:6)
What is your soul purpose?
What one habit can you establish to discover that?
The LORD has really been working in my life on how best to COACH and bless those he has placed in my sphere of influence. With all the people I know and who ask for my help, it's not really practical for me to coach people one-on-one. I have come to the conclusion that God wants me to coach people in groups of 15 and 1,000.
Since journaling is the lead domino for my life and I do more journaling than almost anyone in the world, God has prepared me to teach others. Therefore, coaching others to journal effectively will be my primary focus. As a physician and LIFE coach, I have a desire to positively impact the WELLNESS of leaders, businesses, and communities. Using the web to exponentially multiplying people who journal well will be one of the main ways to accomplish this.
In the past year, God has connected me with several UNCOMMON Destiny LIFE coaches. One is Dr. Jerry Graham. Another is Ben Stewart. As certified Lifeforming Leadership Coaches walking in our destinies, we will lead groups to COACH people to discover and fulfill their own destinies.
Through my extensive journaling (now on the computer) over the past 7 years, God has coached me to get in alignment with my assignment to fulfill my destiny. Now I'd like to share some of my experiences and methods with you to COACH you to journal in UNCOMMON ways to experience breakthroughs in your life. Discover YOUR Destiny!
Take a step toward discovering YOUR destiny and REGISTER TODAY for one of these FREE webinars titled "UNCOMMON Journaling for Breakthroughs!"
Thursday, June 5, 2 – 3 pm
Wednesday, June 11, Noon – 1 pm
Wednesday,  June 11, 8 – 9 pm
Thursday,  June 12, 4-5 pm
Participants in these webinars will be given the option to join a 5 week (35 day) online journaling course in small groups of up to 15 people. These classes will be led by me and Dr. Jerry Graham, one of the top LIFE Focus coaches in the world. Each student will be taught and expected to journal every day. After 35 days, journaling will become an enjoyable, steady habit. Jerry and I will be coaching student regarding LIFE Focus. Seize this UNCOMMON Opportunity!
We have had a very good response from the first two webinars we already did.
I like what Bill Gates (Microsoft) says, "If we don't act on a good idea within 24 hours, we are less than 50% likely to ever act on it. If we haven't acted on it inside of days, then we are less than 2% likely to ever act on it."
Prayer Power
Heavenly Father, I praise You as the Master Coach with Master Plan. Thank You for coaching me to this point where I can now coach others in small groups to discover and fulfill their soul purpose. I pray that many people on my devotional list will choose to reorder their priorities and seize this UNCOMMON opportunity to participate in one of these upcoming journaling webinars. Thank You Jesus. To You be all glory, honor, and praise! Amen and hallelujah!
Link of the Day
UNCOMMON Journaling for Breakthroughs
Blessings to seize this opportunity to discover your soul purpose!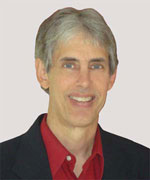 Joseph
Joseph Peck, M.D.
The Time Doctor
Empowering Dreams
Author, I Was Busy, Now I'm Not
www.empower2000.com
Connect – BE Blessed To Be A Blessing
LinkedIn: http://linkedin.com/in/thejournalguy
Facebook: http://facebook.com/thejournalguy
Twitter: http://twitter.com/thejournalguy

SHARE YOUR VICTORIES below!
It is easy, fun, and will inspire others.
There is tremendous power in a testimony. "And they overcame him (the devil) by the blood of the Lamb and by the word of their testimony." – Revelations 12:11
Caring/Sharing
Poem by Hugh Traulsen
If you dare to care, then share!
If you share, pay heed!!
God will reward every good deed!!!