The Lord will provide peace, purpose, joy, healing, and much more.
And Abraham said, "My son, God will provide for Himself the lamb for a burnt offering." So the two of them went together. (Genesis 22:8)
In what ways are you trusting God to meet your needs?
This morning after spending a few hours of private devotional time, I had an awesome 70 minute devotional time with my son and two other web co-workers to start off our work day seeking God's Kingdom and His righteousness first. We discussed "finding a peer mentor," which was the subject of the devotional I wrote last night. All three young men agreed it was important to partake in a mutually beneficial, authentic, peer partner relationship and we began the coaching process to pursue that further.
I shared with my web team members how important my relationships were with my 3 coaching group members for 5 years until Jan 2007 and how God then connected me with Dr. Jerry Graham in June 2007 to continue my intentional and accelerated growth process.
I told them that Jerry and Sharon Graham's two primary websites (http://www.thecoachingpair.com/ and http://www.nutrition777.com/) are actually Addon domains under JIREHMarketing.com, their parent company. When I asked the young men what "JIREH" meant, they did not know. So I told them that "JIREH" means "provider."
I then was prompted to do a Google search using "Jehovah Jireh." The number one entry was a 2-minute YouTube video that ministered deeply to my spirit. In that video, the words "The Lord will provide" appear, which reminded me immediately about Stephen Burke and his ministry by that same name. See today's Link of the Day to be inspired by this short YouTube video.
When Abraham said, "My son, God will provide for Himself the lamb for a burnt offering," little did he know that 2,000 years later Jesus, the Lamb of God, would be crucified in the same place as an atonement for our sins.
Prayer Power
Heavenly Father, I praise You as my Jehovah Jireh, my provider God. Thank You for meeting my needs every day of my life. Thank You for Your everlasting faithfulness. Thank You for the wonderful life You have blessed me with and all the wonderful things You have in store for me. May I be ever faithful to You Jesus, my atoning sacrifice. Amen.
Link of the Day
Jehovah Jireh – inspirational 2-minute YouTube video
Blessings to trust in our ever-faithful God for your provision!
Please Turn on Javascript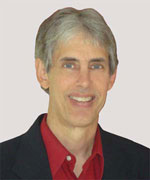 Joseph
Joseph Peck, M.D.
The Time Doctor
Empowering Dreams
Author, I Was Busy, Now I'm Not
www.empower2000.com
Connect – BE Blessed To Be A Blessing
LinkedIn: http://linkedin.com/in/thejournalguy
Facebook: http://facebook.com/thejournalguy
Twitter: http://twitter.com/thejournalguy

SHARE YOUR VICTORIES below!
It is easy, fun, and will inspire others.
There is tremendous power in a testimony. "And they overcame him (the devil) by the blood of the Lamb and by the word of their testimony." – Revelations 12:11
Caring/Sharing
Poem by Hugh Traulsen
If you dare to care, then share!
If you share, pay heed!!
God will reward every good deed!!!