An UNCOMMON Idea Birthed At Beta
"Faith is not belief without proof, but trust without reservation."
Thus God, The Holy of Israel, Israel's Maker, says: "Do you question who or what I'm making? Are you telling me what I can or cannot do?" (Isaiah 45:11, The Message)
Will you join me in praying regularly for this Virginia-Liberia Alliance?
In my last devotional message on October 27, I mentioned I'd be sharing a series of connected stories to show how life coaching is opening the door to connect Virginia and Liberia intimately.
I shared how formal coaching of my son Robbie in the Fall of 2007 opened the door for him to not only become a member of the Beta Theta Pi fraternity, but to live in that fraternity house for his senior year during the 2008-2009 academic year at UVA.
As Tony Stoltzfus says, "Coaching is a relationship that's future-oriented. It works on your internal motivation. It's personalized, and it creates a structure for your growth. In summary, a coach is a person walking with you to empower you to reach your own goals."
Last weekend (Saturday October 25), Julia and I went to Charlottesville Virginia for "Parent's Weekend" at UVA. Beta had planned an open house at the fraternity at Noon. Because of a variety of unplanned circumstances, Julia and I didn't get to the Beta house until 2:30 pm.
Because it rained, most parents and Beta members remained at the frat house for hours instead of going to the "Lawn" by the Rotunda for afternoon activities as planned. That gave me the opporunity to connect with lots of different people intimately. During one of my conversations with a group of 5-6 people, someone asked me if I was planning to come to the Beta open house in March or April 2009. Without hesitation, I said "If I'm not in Liberia."
As it turned out this out-of-the-blue response opened a door to share my story of how God connected me to Sam Reeves, Rim of Grace Ministries, and Operation Rescue Liberia. I mentioned that a group of us from Culpeper went as guests to the Liberia Embassy in Washington D.C. in May 2008 and that the deputy ambassador committed to have the President of Liberia come to Culpeper.
That prompted Sean Douglas, the President of Beta, to ask if I could get the President of Liberia to come to the Beta house. I told him I thought that was very possible. As I spoke those words, an UNCOMMON idea popped into my mind, namely to ask John Casteen, the President of UVA, to invite the President of Liberia to speak to UVA students, faculty, and administrators at the 16,000 seat John Paul Jones Arena in early 2009.
Tony, a UVA sophomore and member at Beta, spoke to me afterwards and offered to spearhead this initiative. I was extremely impressed by this young man's responsibility, maturity, vision, and faith.
I'm quite sure Governor Tim Kaine will come to this event and that will seal a formal tie between the heads of state for Virginia and Liberia. And what I find particularly interesting is that Thomas Jefferson, the founder of UVA and the author of the Declaration of Independence, might well have been a leader in the movement in the 1820's by people in Virginia to establish the nation of Liberia as a safe-haven for freed slaves.
Tomorrow I'll share some interesting news about the President of Liberia. Stay tuned!
Prayer Power
Heavenly Father, we praise You as the Master Weaver who is sowing a beautiful tapestry, knitting together the histories of Virginia and Liberia. We ask You for favor with John Casteen, Gov. Tim Kaine, and other key leaders to make the visit by the President of Liberia to the Beta fraternity and the John Paul Jones Arena a reality. Thank You Jesus. Amen and hallelujah!
Link of the Day
About the John Paul Jones Arena
Blessings to see the birth of the Virginia-Liberia Alliance!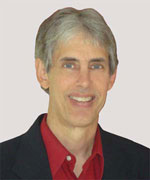 Joseph
Joseph Peck, M.D.
The Time Doctor
Empowering Dreams
Author, I Was Busy, Now I'm Not
www.empower2000.com
Connect – BE Blessed To Be A Blessing
LinkedIn: http://linkedin.com/in/thejournalguy
Facebook: http://facebook.com/thejournalguy
Twitter: http://twitter.com/thejournalguy

SHARE YOUR VICTORIES below!
It is easy, fun, and will inspire others.
There is tremendous power in a testimony. "And they overcame him (the devil) by the blood of the Lamb and by the word of their testimony." – Revelations 12:11
Caring/Sharing
Poem by Hugh Traulsen
If you dare to care, then share!
If you share, pay heed!!
God will reward every good deed!!!