"Give us just 5 minutes of your time, 5 days a week (Monday through Friday), and we'll coach you to grow in 5 areas (faith, family, finances, fitness, and freedom) to experience A Life of Blessing." – new YDB home page
Every word of God is pure; He is a shield to those who put their trust in Him. (Proverbs 30:5)
Want to live a life of adventure?
Want to live your life on purpose?
Want to live your life for a King?
Then CHOOSE to stay connected and come along for the ride!
My past 5 days have been packed with God's blessings and favor. I'm sharing these experiences to encourage you that a close walk with Jesus makes for a life full of adventure and passion. My rock is Jesus – not anything or anyone else.
On Friday Jan 25, I hired my first graphics artist and had my first formal nutritional coaching session by Sharon Graham. In the evening, my wife and I hosted our weekly marriage LIFE group at our home. We are going through the outstanding "Love and Respect" DVD series.
On Saturday, my wife and I went with 3 friends and Julia's twin sister to the annual Richmond Triathlon Club banquet in Richmond. The keynote speaker was Julie Moss, who put triathlons on the world map in 1982 when she lost a several minute lead in the last 200 yards of an 11 hour race. She shared a short video and her incredible story of collapsing several times and finally crawling to the finish line.
On Sunday Jan 27, my wife and I were blessed by a great morning worship service at Soul Purpose Church, followed immediately afterwards by 3 baptisms and a pastor appreciation lunch. Attendance was high. The love and fellowship were wonderful. The baptisms reminded me of why I'm so proud to be an active member of such a vibrant church.
When I awoke on Monday morning, I lay in bed resting and reflecting while receiving new revelations. During this time, the Holy Spirit revealed key elements for a logo for Your Daily Blessing. This included 3 circles, each with the number 5, surrounded by a triangle with a cross at the top. In Biblical numerology, the number 5 represents grace. The number 555 represents amazing grace. There is only one place in the Bible that talks about "great grace" and that's Acts 4:31-35 when God's people were in one accord – one in spirit and purpose. This was a tremendous convergence experience.
After getting up and praying on my knees, I went to my desk and immediately designed and published the new logo. Later that day, Jon Monroe helped me complete and make live the new website at www.yourdailyblessing.com. You can see that at today's Link of the Day.
Yesterday morning, by God's grace, I got a new blog and photo gallery going for Soul Purpose Church. I took the afternoon off to go with my wife to Massanutten to celebrate my father's birthday. For me, having opportunities to honor my father and mother brings great joy. Unlike many other people, my parents have been wonderful to me my entire life.
Prayer Power
Heavenly Father, thank You for Your amazing grace. Thank You for an incredible past 5 days. Thank You for all the quality time I had with my wife. Thank You for my family and friends. Thank You for Your revelation and inspiration to create Your logo for Your Daily Blessing. Jesus, You are my Rock – not anything or anyone else. To You be all glory, honor, and praise, now and forever. Amen and hallelujah.
Link of the Day
Photos from the Richmond Triathlon Banquet and Soul Purpose Church baptisms [at the new YDB website]
Blessings to live a life of adventure, on purpose, for a King!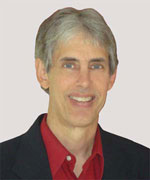 Joseph
Joseph Peck, M.D.
The Time Doctor
Empowering Dreams
Author, I Was Busy, Now I'm Not
www.empower2000.com
Connect – BE Blessed To Be A Blessing
LinkedIn: http://linkedin.com/in/thejournalguy
Facebook: http://facebook.com/thejournalguy
Twitter: http://twitter.com/thejournalguy

SHARE YOUR VICTORIES below!
It is easy, fun, and will inspire others.
There is tremendous power in a testimony. "And they overcame him (the devil) by the blood of the Lamb and by the word of their testimony." – Revelations 12:11
Caring/Sharing
Poem by Hugh Traulsen
If you dare to care, then share!
If you share, pay heed!!
God will reward every good deed!!!