America's Got Talent YouTube Special – Jackie Evancho
Wow! Wow! Wow! Do I have a special treat for you today.
I usually don't check my emails early in the morning, but today I did. And my brother Kevin doesn't email much, but last night he did.
Kevin wrote, "If you didn't see it on the tv you have to hear this 10 year old that was on America's Got Talent last night. I think she is now in the semi-finals. You can pull up You Tube and enter her name "Jackie Evancho" and "America's Got Talent" to watch some clips. There are even clips of her at 7 years old. She is phenomenal."
My other brother Dennis responded to Kevin's email stating, "I saw it last night on TV and couldn't believe that voice was coming from that little girl. At first I thought it must be lip syncing. She was fantastic!"
Then this morning, my wife Julia (World Bean Roasthers) responded "..speechless…"
That was enough to get me to watch the video right away and I'm so glad I did.
All 3 of the people rating the performance were astounded. One said, "That is one of the most extraordinary performances he has ever seen on America's Got Talent." And later, "We're going to wake up tomorrow and America is going to go crazy about this little girl who just sang like an angel."
This is a prefect example of a child operating in her God-given gifting.
Three other quick notes.
1) I'm sorry for failing to include the hyperlink to Michael Stay's outstanding blog post "RE-POSITION YOUR BUSINESS & LIFE" in yesterday's email to you.
CLICK HERE to re-position your business & life.
2) Yesterday's "God Vision For Renewing Wealth" was fantastic. I'll be posting the free audio replay online later today for 72 hours.
CLICK HERE to understand and embrace God's Vision for Wealth for the next decade.
3) I felt Gary James Bundy's message "Surviving and Prospering in a Crashing Economy" yesterday was very powerful and important. That was the Hazon Group's very first webinar. When I have their link to that recording, I'll be sure to share that with you. In another month or so, the Hazon Group plans to launch their own series of webinars to help individuals, businesses, and ministries thrive in today's world and economy.
Prayer Power
Heavenly Father, thank you for each and every one of my followers who You have brought into my life. I pray that today's video and audio links will inspire them to press on with youthful vigor toward the finish lines you have established for them. In Jesus' name, the name above all name, WE pray and bless You, exalting You and Your holy Word. Amen! Amen! And hallelujah!
Blessings to embrace the opportunities coming your way!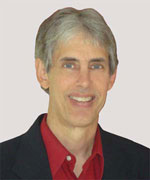 Joseph
Joseph Peck, M.D.
The Time Doctor
Empowering Dreams
Author, I Was Busy, Now I'm Not
www.empower2000.com
Connect – BE Blessed To Be A Blessing
LinkedIn: http://linkedin.com/in/thejournalguy
Facebook: http://facebook.com/thejournalguy
Twitter: http://twitter.com/thejournalguy

SHARE YOUR VICTORIES below!
It is easy, fun, and will inspire others.
There is tremendous power in a testimony. "And they overcame him (the devil) by the blood of the Lamb and by the word of their testimony." – Revelations 12:11
Caring/Sharing
Poem by Hugh Traulsen
If you dare to care, then share!
If you share, pay heed!!
God will reward every good deed!!!