America's 400th Anniversary Weekend
"400 years ago Jesus began this nation. Only Jesus can end it." – Ken Copeland
"I am the Alpha and the Omega, the Beginning and the End, the First and the Last." (Revelations 22:13)
If you knew five minutes a day could impact and change America, would you be willing to set aside time in your car, during your coffee break or before bedtime to make that happen? See the Freedom Five! [www.pray4va.org/content.cfm?id=2016]
This weekend is the big, big, big commemoration of the 400th birthday of Jamestown, where the settlers established the first permanent English settlement in America. Friday's entertainment on May 11 at Anniversary Park will feature a combined symphonic performance featuring – for the first time ever – both the Virginia Symphony and the Richmond Symphony. Saturday's entertainment will be highlighted by a contemporary concert headlined by a nationally known performer. Sunday's activities will include many special commemorative moments, including the performance of a 400-member orchestra and a 1,607-voice choir that featuring musicians from around the country. Sunday will also be the day that we conduct a "lighting" of Jamestown Island, a unique way of showing the world that Jamestown led the nation in democracy, free enterprise and a culturally diverse society. To learn more, visit today's Link of the Day.
Here is what a few of the keynote speakers said about America's 400th Anniversary at the recent Consecration Conference held at Rock Church in Virginia Beach on April 26-28, 2007:
God's first intention is His final decision. And His intention was the Gospel to go around the world. There's an accelerated destiny now and it was to be released from this place called America. – Paula Jones
Pray for the Word of God says "Call and I will answer you and show You great and mighty things that you know not." As powerful as God is, He cannot answer prayer until you pray. God is waiting to hear from you." – John Hagee
"400 years ago Jesus began this nation. Only Jesus can end it. He is the beginning. He is the end. He has the first word. He has the last word." – Ken Copeland
"God says I'm about to shake Washington D.C. to the core and you're going to see my glory revealed and my power " – Prophet's proclamation
Prayer Power
Heavenly Father, You make no distinction between secular and Christian because You are omnipresent. May the light of Jesus Christ go forth this weekend from Virginia to the entire world through media as Virginia hosts America's Anniversary Weekend and Battle Cry 2007. To God be all glory, honor, and praise! Amen and hallelujah!
Link of the Day
Details of America's Anniversary Weekend [www.jamestown2007.org/anniversary-weekend-stages.cfm]
Blessings to commit to pray five minutes a day for the Freedom Five!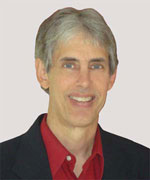 Joseph
Joseph Peck, M.D.
The Time Doctor
Empowering Dreams
Author, I Was Busy, Now I'm Not
www.empower2000.com
Connect – BE Blessed To Be A Blessing
LinkedIn: http://linkedin.com/in/thejournalguy
Facebook: http://facebook.com/thejournalguy
Twitter: http://twitter.com/thejournalguy

SHARE YOUR VICTORIES below!
It is easy, fun, and will inspire others.
There is tremendous power in a testimony. "And they overcame him (the devil) by the blood of the Lamb and by the word of their testimony." – Revelations 12:11
Caring/Sharing
Poem by Hugh Traulsen
If you dare to care, then share!
If you share, pay heed!!
God will reward every good deed!!!