Alignment With Your Assignment
When you get in alignment with your assignment, God's provision will follow!
"Thy will be done in earth, as it is in heaven." (Matthew 6:10b)
Your assignment is always the problem which God has destined for you to solve for others! Provision shows up at the point of assignment. An uncommon assignment results in uncommon favor.
My life purpose (vision) is to be the greatest salesman in the world for the Word of God. Just like characters of the Bible, I didn't choose my purpose – God did, before I was ever born. I knew my life purpose on January 6, 2001, the moment I said "Jesus, I commit my life to you!" However, it took several years for me to discover my specific assignment. How did I know my life purpose?
Without going into most of the details, let me just say that from February through November of 2000, I read "The Greatest Salesman in the World" by Og Mandino. However, I didn't just read the book once. Rather, the Holy Spirit led me to read each of the ten scrolls three times a day for 30 days. In other words, I read a new scroll 90 times a month for ten months. This was unlike anything I had ever done before or have done since.
"The Greatest Salesman in the World" is a fictitious story that takes place around the time Jesus lived. Hafid, the greatest salesman in the world, has retired, but before he dies he will be given a sign letting him know who is to receive the ten scrolls that have been the secret of his great success.
Hafid lives in Damascus and it turns out that he passes along the scrolls to St. Paul, who incidentally was the greatest salesman ever for Jesus, the Word of God. Before receiving the scrolls, Paul tells Hafid "The voice said 'Thou hast had the word of God for nearly four years, but thou hast shown few the light. Even the word of God must be sold to the people or they will hear it not. Did I not speak in parables so that all might understand?' Thou wilt catch few flies with vinegar.' "
My assignment (mission) is to power network the Judeo-Christian networks around the world to unite God's army! The "power" part comes from God, not me. Like my purpose, I didn't choose my assignment either. I discovered it by abiding in the LORD, journaling, etc. Every person has a unique purpose and assignment from God.
What is your assignment?
What steps are you taking to fulfill it?
Prayer Power
Jesus, You were never in a hurry, and yet You lived each day with purpose. Help me to ruthlessly eliminate hurry from my life and bless me with laser focus so that I may fulfill the assignment for which I was created. Bless those who read this message to know and fulfill their assignments. Thank You! Amen.
Links of the Day
The Greatest Salesman in the World by Og Mandino
[http://www.amazon.com/gp/product/055327757X/104-5155004-8487955?v=glance&n=283155]
The Og Mandino Success Story!
[http://www.ogmandino.com/aboutog.htm]
Blessings to know and fulfill your assignment!
Your Daily Blessing News
The Internet is God's superhighway of communication. If you need help with a website or want to grow your network, please email me.
Other sites of interest: A Life of Blessing | Peck Webs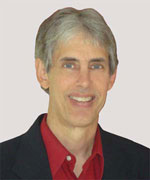 Joseph
Joseph Peck, M.D.
The Time Doctor
Empowering Dreams
Author, I Was Busy, Now I'm Not
www.empower2000.com
Connect – BE Blessed To Be A Blessing
LinkedIn: http://linkedin.com/in/thejournalguy
Facebook: http://facebook.com/thejournalguy
Twitter: http://twitter.com/thejournalguy

SHARE YOUR VICTORIES below!
It is easy, fun, and will inspire others.
There is tremendous power in a testimony. "And they overcame him (the devil) by the blood of the Lamb and by the word of their testimony." – Revelations 12:11
Caring/Sharing
Poem by Hugh Traulsen
If you dare to care, then share!
If you share, pay heed!!
God will reward every good deed!!!